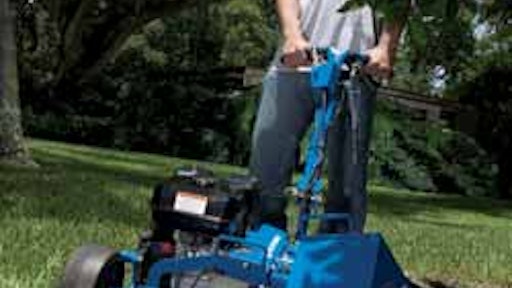 Many rental companies overlook the homeowner segment of the rental market because they view it as too much trouble. The additional instruction time involved in educating the homeowner customer on the use and operation of rental equipment has convinced a lot of rental dealers that this is not a niche of customers they are interested in pursuing.
Other rental dealers, however, have found that homeowners make up a less competitive group of customers that can deliver larger total sales. For example, with many of the home improvement shows on television today, more homeowners are willing to tackle some of the maintenance and repair tasks that just a few years ago were left to the professional contractor or handyman.
Refinishing hardwood floors, for example, is a very popular home improvement project today. Not only does it require renting the sanders and commercial vacuum, but it also presents the potential for the sale of sandpaper, stain, applicators, brushes, polyurethane, tack cloths, dust masks and safety glasses. This can be a very profitable sale when you consider all of the add-ons. By suggestive selling, you can turn a $50 or $60 rental into a $100 or more in sales. By supplying the equipment and accessories needed for a given task, you create the opportunity to increase your customer's satisfaction with your store and his project.
Cleaning houses, driveways, sidewalks and patios with pressure washers are tasks that many homeowners do once or twice a year. Many retailers sell pressure washers today, but many homeowners who don't want to store or maintain them when they only use them a few times a year rent pressure washers. Renting pressure washers assures customers they will have a machine that starts on the first try, while many of the bargain pressure washers sold by retailers today have starting issues after being stored for several months.
Airless painting is also another area that more homeowners are trying today. Cable TV channels like HGTV and the D-I-Y Network show how fast and easy it is to paint using this method on many of their programs. Many homeowners are hanging up their brushes and rollers and using the spray method to paint their houses, outbuildings and fences. Additional rental items might include ladders, ladder jacks, walk planks and scaffolds. Add-on sale items like safety glasses, gloves, drop cloths, masking paper and dispenser, masking and painter's tape are just a few of the consumable items that can make your customer's painting project go faster, easier, and better than it would without your rental equipment. With just a little education, they can do a very effective job in much less time with much less effort.
Another area of concern for your homeowner clientele is their yard. Most homeowners want a lawn that looks like it was professionally maintained, but they don't have the equipment or knowledge to make this happen. Some manufacturers such as Turfco offer brochures to show users how to get the lawn they desire. When they see the results that doing the work themselves can bring, they will come back to your store time and again to rent equipment that keeps their lawns the envy of the neighborhood. Lawn and garden equipment such as tillers, aerators, dethatchers, spreaders, rollers, edgers and chipper/shredders are many possible homeowner rentals.
But it's not just about having the right equipment for your homeowner customers. To really cultivate this market, it's crucial that your counter staff become a resource of information on DIY projects. With the right mix of equipment and the right people on staff, homeowners can cease to be a burden and transform in to a highly profitable customer base.