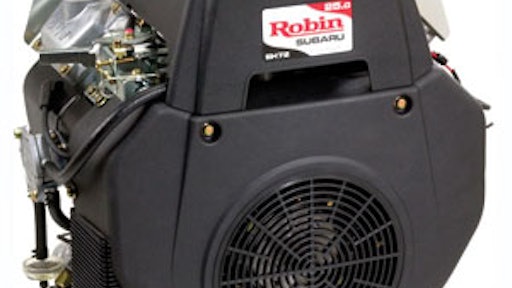 High turnover of service technicians continues to be an epidemic in the rental industry, and while there doesn't seem to be any silver bullet solution to the problem, it seems that one of the keys to job satisfaction is ongoing training and certification.
According to Jim Roche with the Equipment & Engine Training Council (EETC), an organization that works to accredit training schools and to certify technicians, certification also provides a reliable way to let employers know the skill level of its technicians.
Before the EETC began its accreditation and certification program 10 years ago, "the industry was unable to determine a tech's level of expertise. There was no measuring point," Roche says, adding, "We're working to raise the level of expertise in the industry and get rid of the 'grease monkey' image."
Roche says the EETC's technician certification program works by testing techs in a number of different areas. Tests are given throughout the U.S. and if the technician passes, he or she is awarded a certificate that is good for three years.
"Many manufacturers are requiring certified technicians be on staff at their dealerships," Roche says.
Aside from the reassurance that certification affords dealers, it improves a technician's self image. "Certified guys have more self-esteem," Roche says. "Once he's recognized as a qualified service technician, it changes his attitude about his work. He's proud."
He adds, "As self-esteem changes, so does the tech's demeanor. They become better at approaching customers, which is important because today's products are becoming more and more sophisticated, so a rental business needs someone who can explain operation to the customers renting."
Dealerships with certified technicians also have an advantage over their competition, Roche says, because they can promote their repair service better, which creates more business and gives customers confidence in the quality of the work performed.
The effect that poor equipment performance can have on a customer's perception of your business is another incentive to get techs certified. "The quality of training a technician receives directly impacts the experience of the end-users," says Mark Nelson with Briggs & Stratton Commercial Power.
"If a rented generator goes down on the jobsite from a preventable, service-related issue, that's a black eye for the rental operation and may cause the customer to second guess renting from that company again."
Many rental businesses fear that investing in the training and certification of their service technicians is a waste because once they get the person up to speed, the competition will come in and offer them a better deal.
"Finding a good technician isn't always easy, and too often once a rental store manager hires a good guy or trains someone really well, someone else comes along and steals him away," says Brad Murphy, vice president of sales and marketing at Subaru Robin. "This makes it a constant battle to keep new technicians up to speed and to train them as they're coming into the industry."
Roche recommends being proactive to keep technicians satisfied in their job before they leave for the competition. Surprisingly, he says, money is not the main motivator for most people. In fact, he says studies show the number one reason why employees stay at a place of business is because they are encouraged to learn and there is potential for career growth.
For more information on the EETC and its programs, visit www.eetc.org.
Subaru Robin V-twin Cylinder Engines
Four-cylinder V-twin cylinder series gasoline engines range in size from 18 to 25 hp
Feature an aluminum alloy block, cast-iron cylinder liners and a forged steel crankshaft
Full-pressure lubrication system with trochoid-type oil pump and large-capacity air cleaner with dual elements
Meet EPA Phase 2 and CARB Tier II requirements
Improved overhead valve configuration
Briggs & Stratton Vanguard Big Block Engines
Air- and liquid-cooled commercial engines are available in the 25- to 35-hp range
V-twin/overhead valve technology
Intake and exhaust system and large-muffler ensure quiet operation
Lightweight aluminum block
Centrifugal, multi-stage industrial air cleaner
Air-cooled models feature advanced debris management system and tuned intake and exhaust systems
Honda GX35 Engine
Mini four-stroke hand-held engine
35.8cc output
360-degree inclinable technology
Oil-immersed timing belt and overhead-cam architecture
Accelerator pump-equipped carburetor