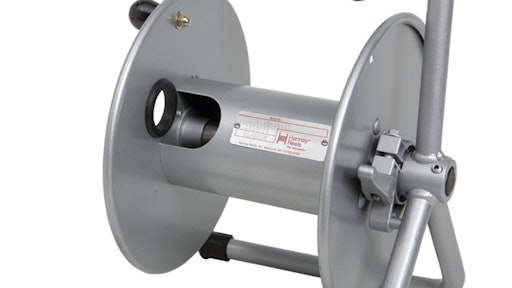 At the International Construction and Utility Equipment Exposition (ICUEE), Hannay Reels will exhibit select models of its hose and cable reels for the construction and utility industries and give away a C16-10-11 DE portable cable reel with 100 feet of 14/3 cable.
Built from high-quality materials and custom-made to customer specifications, Hannay Reels are available for a variety of construction and utility applications, including service/lubrication/refueling, welding and cutting operations, power tools, washdown, electric cable, generators, grounding cable, transformer maintenance, and more.
The C16-10-11 DE portable cable reel is durable and specially designed to easily and safely manage cable where long lengths are payed out over a large area. Small and lightweight for easy transport, this versatile reel comes equipped with a crank handle permanently attached to the disk and a camlock drag device to brake the reel.
Request More Information
Fill out the form below to request more information about
C16-10-11 DE Portable Cable Reel