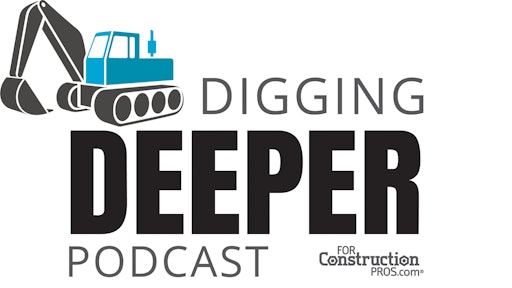 Listen to this Digging Deeper podcasts to learn about the key features and benefits of Lind Equipment's All-in-One Beacon LED tower, which provides the functionality of three separate lighting assets in a single package.
Brian Astl of Lind Equipment provides an overview of the All-in-One LED Beacon tower from Lind Equipment, including how it can be a great asset for equipment rental companies. With this new tower, equipment rental companies don't need to own three separate towers for different types of jobs.
A single Beacon LED Tower can be used as a generator powered light tower, a no-glare diffuser light tower and an electric powered light tower. The All-In-One also incorporates features of the previous models including:
30,000 lumen weatherproof light heads

IP65 wet-location rated usability

Fits through man-doors

Two towers can fit in the back of a pick-up truck with ease
Features of the Beacon tower
This full-power light tower can illuminate remote construction sites with an onboard generator as small as 1000W.  For areas that require diffused, no-glare lighting, the All-in-One can do just that with clip-on diffuser frames. Each frame attaches, and detaches, to the light head in under one minute, according to the manufacturer. The All-in-One Beacon LED Tower uses separate diffuser frames for each light head. This provides users with the ability to adjust the light heads in the direction light is actually needed.
Companies in this article