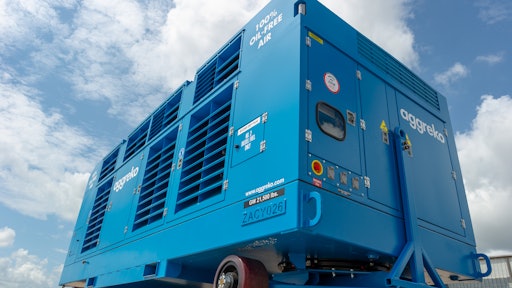 Aggreko is a global specialty rental company that supplies power, temperature control and oil-free compressor technologies to various industries around the world. It takes its environmental responsibility seriously and is steadfast in its commitment to leveraging progressive technologies that lower carbon dioxide (CO2), nitrogen oxides (NOx) and particulate matter (PM) emissions, while providing value for end-users.
As pressure intensifies for industries around the world to reduce emissions and improve air quality, Aggreko has taken a sustainable approach to re-fleet its oil-free air (OFA) compressors. Oil-free air prevents contamination of pneumatic systems and the production of unsafe environmental condensate at a site.
The company's electric OFA compressors have also been a popular option to reduce emissions. But in places where access to the electrical grid isn't readily available, customers will need to provide their own power source. This is where an end user can opt to rent Aggreko's diesel-powered OFA compressor.
Easy Being Green
With the help of MTU's 617-bhp 6R 1500 diesel engine, Aggreko is able to offer its customers a full line of EPA-certified Tier 4 Final diesel OFA compressors. The units deliver oil-free air at pressures up to 150 psig with flow rates up to 1,600 cfm. Each compressor is outfitted with Aggreko Remote Monitoring equipment, allowing experienced engineers and technicians to monitor performance around the clock.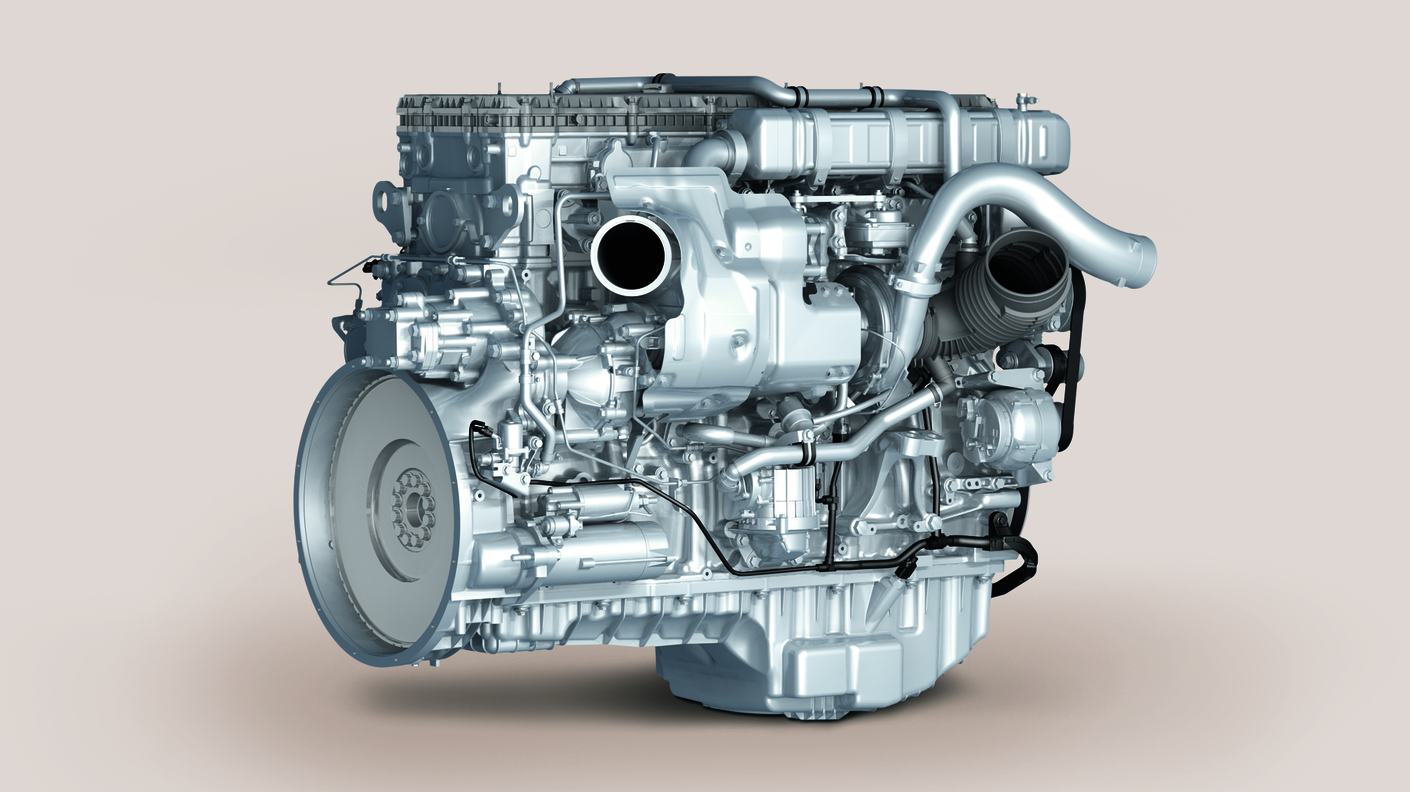 In addition to meeting Tier 4 standards, the MTU 6R 1500 diesel engine meets CARB and EU Stage IV non-road emissions regulations."MTU's reputation and performance is very good," says  Fernando Arce-Larreta, head of OFA for Aggreko. "We're using MTU engines on every new Tier 4 Final oil-free air diesel compressor in the field."
Aggreko selected MTU engines because of three key differentiators: fuel efficiency, which results in lower costs for end users, emissions compliance and reliability.
In addition to meeting Tier 4 emissions standards, the MTU 6R 1500 diesel engine meets California Air Resources Board (CARB) and EU Stage IV non-road emissions regulations. By using advanced technologies such as selective catalytic reduction (SCR) to convert pollutants into harmless vapor, and cooled exhaust gas recirculation (EGR) to reduce combustion temperature and lower NOx emissions, the engine achieves decreased environmental impact and reduced fuel consumption.
The engine reduces particulate emissions through internal processes, eliminating the need for a diesel particulate filter (DPF) to meet EPA/CARB emissions standards. No DPF means no regeneration is required - a powerful and winning combination for businesses.
"Aggreko is very happy with the MTU technology. Being Tier 4 compliant has greatly helped increase our presence with customers that have a need for this technology," says Arce-Larreta. "Our compressors offer unmatched reliability and performance, which is a key differentiator for us."
In side by side trials of its MTU-powered units, Aggreko found that its OFA compressor saved 10% in fuel cost over competing products. For end users who run air compressors 24 hours a day, seven days a week, this provides significant cost savings.
Poised for Growth 
The use of the MTU 6R 1500 engine allows Aggreko to offer its customers an industry-leading solution that provides the performance, reliability and emissions requirements they demand, saving them money and ensuring invaluable uptime. Stewart & Stevenson, an MTU authorized distributor, supports Aggreko with quality spare parts and local service, proving a complete package for customers.
"Aggreko is an exciting customer for MTU," says Jorge Kusaka, senior sales manager, construction, industrial & agriculture engines, MTU America. "From power output to footprint, MTU engines are well-matched to an air compressor application. We look forward to growing in this space with our new partner."
Companies in this article