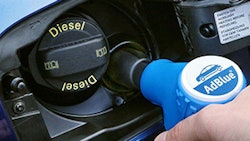 In 2004 the Environmental Protection Agency (EPA) signed the final rule introducing Tier 4 emission standards. The goals of the regulation are designed to preserve and improve health, but the rules also impact businesses making, selling, servicing, and purchasing portable air compressors and a wide range of other equipment with affected diesel engines. 
The impact Tier 4 final engines have on these businesses and their operations are profound. In some cases, the new engines cause outright panic to adapt to what some users consider complex technology but these changes impact many commonly used machines. The complications are not limited to air compressors and encompass just about ever diesel engine driven product/piece of equipment in the rental store's fleet including excavators and other construction equipment, forklifts, and utility equipment such as generators, pumps, and compressors.
Download Tier 4 Final Engines: Considerations for Fuel, DEF, Exhaust After-Treatment, and Regeneration for some basic facts and information on Tier 4 final engines.  
Make sure you, your employees, and your customers are using the right fuel
Routine cleaning and maintenance will help the engine continue to work properly
Run the machines as intended
Properly shut down the machine
If problems arise, contact the local authorized engine dealer