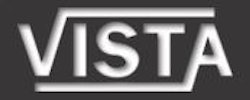 VISTA Training Inc., a training solutions provider for people involved in earthmoving, excavating, construction and mining applications, recently expanded its onsite training services to include international vocational and heavy equipment training.  VISTA acquired HeviCert, Inc., a firm that provides heavy equipment operator training and certification worldwide. The acquisition was officially completed on September 1, 2011.
HeviCert developed a comprehensive training curriculum and implemented vocational training in the United States, Estonia, Kosovo, United Arab Emirates, Saudi Arabia and Ukraine. It is certified to train and administer National Commission for the Certification of Crane Operators (NCCCO) crane operator tests, National Center for the Certification of Heavy Equipment Operators (NCCHEO) heavy equipment operator and truck driver exams, and NCCHEO certified heavy equipment mechanic exams.
Kosovo is the most recent example of HeviCert expertise.  Selected in 2010 by USAID to train heavy equipment operators in this Balkan country, in 2011 HeviCert implemented a turn-key heavy equipment operator training program at the Kosovo Electric Cooperative (KEK) training facility in Obliqe.
"HeviCert has unparalleled expertise at setting up and running vocational training schools around the world," explains Bruce Rabe, VISTA Training CEO. "This acquisition is a perfect fit with our strategy to offer a complete suite of vocational training solutions to the construction industry worldwide," he adds.
HeviCert has become a division within VISTA Training, where its customers will have access to an expanded menu of training resources and expertise. In addition, the acquisition gives VISTA Training expanded access to international markets where it can offer its innovative training solutions. VISTA Training plans to offer vocational training worldwide under the new HeviTrain brand name, and certification services will be marketed under the HeviCert name.
Companies in this article