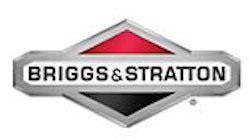 Capitalizing on the first-of-its-kind TransportGuard system, Briggs & Stratton Commercial Power recently reached an agreement to outfit equipment from SpeeCo Inc. with Vanguard 10-gross-horsepower single-cylinder engines.
The Vanguard engines will be placed on SpeeCo PowerPro 22- and 28-ton horizontal/vertical log splitters.
"SpeeCo was looking for durable and solution-oriented engines that could stand up to the challenges of the rental industry," said Dan Roche, marketing manager for Briggs & Stratton Commercial Power. "Our TransportGuard system was the answer because it solves so many of the problems routinely experienced by rental equipment operators."
Ranging in size from 10- to 35-ton, SpeeCo Power Pro log splitters feature the leading log splitting technology and industry-best features to make splitting wood quicker, easier and safer. That technology combined with the reliable power of a Vanguard engine delivers maximum splitting force to any job.
Briggs & Stratton Commercial Power's TransportGuard comes standard on its line of Vanguard single-cylinder engines. The system, debuted in 2010, simultaneously shuts off the fuel and the ignition to eliminate human error. Fuel stays where it belongs during transport preventing fouled plugs, hydraulic lock, cylinder wash down or crankcase oil dilution.
The SpeeCo Power Pro log splitters, equipped with Vanguard 10-gross-HP single-cylinder engines and the TransportGuard system are available at www.powerprorental.com or www.logsplitterdirect.com.
Companies in this article