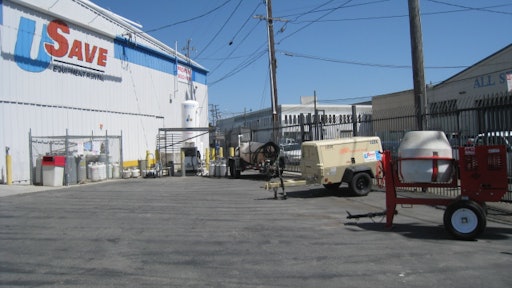 Continuing to expand its footprint across California, Volvo Rents has acquired of U Save Equipment Rentals, a single-location construction equipment rental company in San Francisco.
This is the latest move as part of Volvo Rents' recent surge of 28 acquisitions since the beginning of the year – including six in California – lifting its North American total to 131 stores and statewide presence to 13 rental centers.
"California's economy is growing again, and the building industry like no other industry defines economic recovery," said Mike Crouch, vice president of business development for Volvo Rents. "The acquisition of U Save is a strategic move that will further strengthen our statewide presence and puts us in a favorable position to grow our business and increase the distribution of our comprehensive line of essential equipment."
According to a recent forecast by economists at IHS Global Insight, California will lead the pack in a nationwide construction recovery through 2016. According to IHS stats, California will have the most construction dollars spent ($723 billion); will have the largest gain in yearly spending dollars ($76.40 billion); and have the third highest annual average percentage gain (15.6%).  
Another forecast by McGraw Hill Construction says the growth of construction spending in the Greater San Francisco area is projected to total more than $21 billion by the end of 2016. 
"Our goal is to help rebuild a weakened construction market that has left too many jobless, littered the state with incomplete projects and sapped much needed revenue, commerce and customers out of the local economy," Crouch added.
In addition to Volvo Rents' expanding line of Volvo compact equipment – such as backhoe and skid steer loaders, compact wheel loaders, compact excavators and compaction equipment – the rental center carries a comprehensive line of essential equipment and tools for the construction, commercial, industrial and homeowner markets. The focus is on daily, weekly and monthly rentals. 
"Volvo Rents' well-established reputation as a service-oriented company dedicated to servicing the homeowner and contractor alike run parallel with our existing business model and made this an attractive and easy decision," said James Lew, who co-founded U Save in 1990. "I am confident that our customers are in great hands."