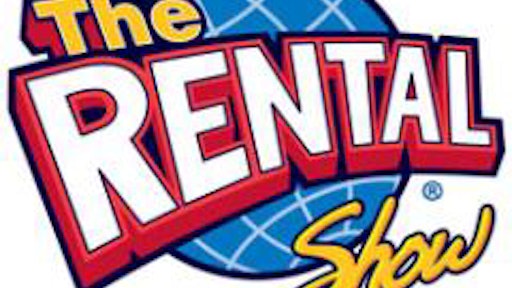 The Rental Show has attained a prestigious ranking – being named among the fastest-growing trade shows in the U.S. by Trade Show Executive (TSE) magazine.
The Rental Show was No. 24 on the TSE Fastest 50 list ranked by percentage of growth in total attendance. This ranking is based on The Rental Show 2011 in Las Vegas, which had an increase in attendance of 22 percent over 2010. 
In addition, The Rental Show is among the trade shows on the TSE Gold 100 list of the largest U.S. shows in terms of exhibit space. The ranking order was scheduled to be announced on Oct. 5 during the TSE Gold 100 Awards & Summit in Washington, D.C.
"While the core purpose of The Rental Show is to connect the rental industry through the trade show, education and networking, receiving recognition for the show's growth is a great honor," said Allison Box, senior administrative director for association services at the American Rental Association. "The Rental Show 2011 was a terrific show for the entire industry, with such an optimistic atmosphere in addition to the increased attendance. Everyone who attended and exhibited played a role in The Rental Show achieving these awards."
Earlier this year The Rental Show 2011 was rated No. 99 on the Trade Show News Network Top 250 Trade Show rankings of the largest shows in the U.S., based on net square footage of exhibit space.
The Rental Show 2011 was Feb. 27 through March 2 at the Mandalay Bay Convention Center in Las Vegas. The trade show occupied 219,400 net sq. ft. of exhibit space. There were 610 exhibiting companies.
For 2013, The Rental Show returns to Las Vegas – but to a new venue, The Sands Expo and Convention Center. Complete details on the Feb. 10-13 event are at TheRentalShow.com. 
Companies in this article