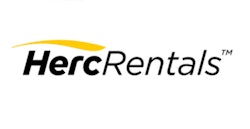 Hertz Global Holdings Inc. said it will spin off its equipment-leasing division to focus on renting cars, a move analysts have pushed for since Hertz went public in 2006.
Hertz will separate into two publicly traded companies, Bloomberg reported, with Hertz comprising car rentals and the Donlen fleet leasing business, and the other containing equipment rental operations, the Park Ridge, New Jersey-based company said in a statement. Hertz will get cash proceeds of about $2.5 billion from the spinoff to pay down debt and support a new $1-billion share buyback. The spun-off company will be called Hertz Equipment Rental Corp., or HERC.
"Investors will receive the HERC spin announcement with open arms, offsetting what was otherwise a soft quarter from an operating and fiscal year 2014 guidance perspective," Kevin Milota, an analyst at New York-based JPMorgan Chase & Co., wrote in a research note. He rates the shares overweight, the equivalent of a buy.
Analysts have pressed executives to outline plans for the unit. The business, which rents bulldozers, backhoes and road graders, ties up capital Hertz could otherwise use to repay loans or pay dividends, analysts have said.
The move will "create a stronger growth profile and more competitive position for each company with enhanced management focus, resources and processes that are more directly aligned with each business's unique strategic priorities," Hertz said.