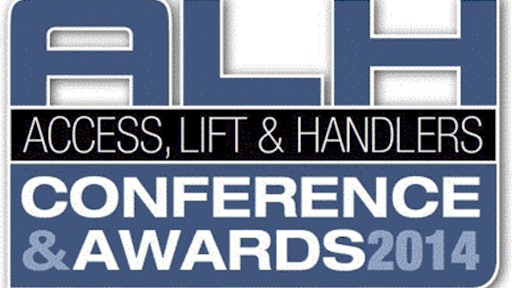 Frank Nerenhausen, president of JLG Industries, and Gregg Nierenberg, vice president of fleet operations at Hertz Equipment Rental Corporation (HERC), have finalized the speaker lineup for the first-ever ALH Conference & Awards set for November 11 in Miami at the Biltmore Hotel.
Tickets for the day-long conference event and evening awards dinner are now on sale at www.khl-group.com/events/alh-ca.
Nerenhausen and Nierenberg join 15 senior professionals from across the rental and access industries. Nerehausen will present a worldwide perspective on the aerial platform industry and HERC's Nierenberg joins the afternoon roundtable on trends in the rental market.
Other confirmed speakers and topics include:
Keynote speaker Don Ahern, CEO, Ahern Rentals; owner and president of Xtreme Manufacturing; and majority owner of Snorkel.
Brad Allen, vice president marketing, product management, and engineering, Terex Aerial Work Platforms. Allen will discuss what new technologies and materials have potential to be used in aerial platforms, and which don't.
Woody Weld, founder, chairman and CEO of Acme Lift Co. Owner of one of the first Genie SX-180s in the United States, Weld will discuss big boom management.
Scott Hazelton, director, IHS Global Insight Construction and Manufacturing Industries Practice. Hazelton will report on new research into the oil and gas market, including the impact on construction equipment and rental markets.
Gary McArdle, executive vice president and COO, Rouse Asset Services. McArdle will discuss equipment values, fleet trends as well as utilization and rate performance for aerial platforms and telehandlers.
David White, president, MEC Aerial Work Platforms. White will describe how MEC moved from providing traditional access equipment into manufacturing niche products.
Tony Groat, executive vice president, American Work Platform Training (AWPT)/International Powered Access Federation (IPAF). Groat will present IPAF's latest accident report findings.
There will be two round-table discussions. The morning session will be on training and safety, with the following participants:
Giles Councell, Director of Operations, IPAF
Scott Owyen, global marketing training manager, Terex Aerial Work Platforms
Tony Radke, regional environmental health and safety manager, NES Rentals
Brent Wise, COO, Tech Safety Lines
The afternoon round-table will focus on current market trends, featuring:
Brad Allen, vice president marketing, product management, and engineering, Terex Aerial Work Platforms
Brad Boehler, president, Skyjack
Mike Crouch, president and chief operating officer, Acme Lift Co.
Mike Disser, director of sales - national accounts & technology, NES Rentals
Frank Nerenhausen, president, JLG Industries
Gregg Nierenberg, vice president, fleet operations, Hertz Equipment Rental Corporation (HERC)