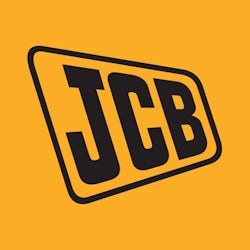 Briggs Equipment, headquartered in Dallas, TX, has opened a JCB equipment dealership in Memphis, TN. Briggs Equipment now carries JCB's backhoe loaders, telescopic handlers, compact excavators, and its skid steer and compact track loaders with unique side-entry doors. Briggs Equipment is a full-line materials handling and construction equipment distributor, offering a product line featuring forklifts, railcar movers, scissor lifts, sweepers/scrubbers, trailer-spotters and more. Briggs Equipment offers sale of new and used equipment, long and short term rentals, parts and repair and fleet management solutions. 
Founded in 1904 as Briggs-Weaver Machinery, the company was acquired by Charles Sammons in 1952 and remains a wholly owned subsidiary of Sammons Enterprises, Inc. Sammons, one of the largest privately held companies in the United States, has assets valued at $70.5 billion. Briggs's global footprint covers 34 locations in the US (South and Southeast), 10 locations in the UK (national coverage) and 12 locations in Mexico (national coverage), making it one of the largest dealers of industrial and construction equipment in the world.
"Briggs Equipment has grown and evolved a great deal during its many years of operation," said Chris Meinecke, president and COO of Briggs Equipment. "We are very excited to begin this new venture with JCB. We've always emphasized quality and service, and by now carrying the JCB product line, we're able to offer our Memphis-area customers some of the very best heavy equipment available in the industry today."
Briggs Equipment will be utilizing advertising and marketing to further communicate the availability of JCB equipment within the Memphis area. 
"Briggs has a proven track record of over 60 successful years in industrial and construction equipment business," said Dallas Reeves, JCB North America's vice president of sales. "We're pleased to be entering into a relationship with such an experienced and well-regarded company, and we look forward to an excellent partnership in the years ahead."
For more information about Briggs Equipment, visit www.briggsequipment.com. To learn more about JCB and its equipment for the construction, agricultural, industrial, waste/recycling, rental and landscaping industries, visit www.jcbna.com.