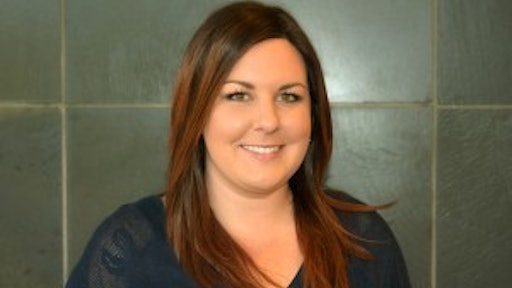 Chelsea Myrick has been promoted to senior vice president of Midwest operations for Acme Lift Co., a little more than a year after she joined the world's largest wholesale rental company that specializes in the biggest boom lifts, telehandlers and portable air compressors.
"Chelsea has impressed her Acme Lift teammates, our customers and our suppliers with her intelligence, integrity, energy and rental experience," said Woody Weld, Acme Lift chairman and chief executive officer. "She will be a wonderful addition to Acme Lift's regional management team, and our customers in the Midwest are going to be thrilled with her service."
Myrick, who has worked in the equipment rental industry for almost 14 years, was hired at Acme Lift in November 2014 as a rental coordinator in the company's rental operations center, dubbed the War Room, in Mesa, Arizona.
"Chelsea grew up in the rental business and has a great working knowledge of how companies operate and become profitable," said Mike Crouch, Acme Lift president and chief operating officer. "She has been a tremendous team member in the Acme Lift War Room.  I know the companies in her new area will welcome her as a trusted colleague and asset.  This is a great move for all."
"After working over the last year in the War Room learning how Acme Lift operates, I'm excited to take that experience, as well as my equipment rental Industry experience, and expand Acme Lift's presence in the Midwest," Myrick said. "With Acme Lift's diversified fleet, I am looking forward to being on the front line facilitating rentals with new and existing customers."
Myrick started her career in 2002, working as a rental coordinator for her father's company, Diamondback Rentals and Sales. He later sold the company to The Papé Group, where she was a senior rental department administrator until 2006. Myrick then moved to Eugene, Oregon, where she was an accounts receivable specialist for The Papé Group and rental manager for Papé Machinery in southern Oregon until 2009. In 2010, she moved to Salinas, California, where she was sales and rental administrator for Papé Material Handling for the next two years.
From 2012 to 2014, she worked as a sales coordinator for Volvo Rents in Bakersfield, California, then transferred to Denver and became a branch manager when Volvo Rents transitioned to BlueLine Rental.