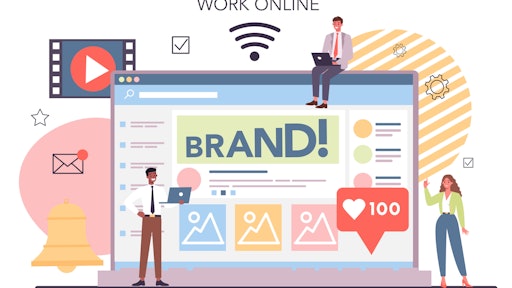 artinspiring @adobe.stock.com
Chances are, you often use the internet to compare the price of a product before you purchase it. You may even find yourself on a new restaurant's social media page, checking out the menu and hours before visiting. Shoppers no longer discover businesses just by passing by, and if they do happen to see a new establishment on their way home from work, a lack of an internet presence is likely to dissuade them from visiting.
So, let me cut right to the chase. Your business needs to be discoverable online.
Studies show that "70-80 percent of people research companies online before visiting a small business or making a purchase with them." A statistic even more staggering is that 97 percent of shoppers go online now to find a local business or service.
Even if your company is a pillar of the community that has gained repeat business for years, you are losing new customers every day if you're not easily accessible online. You may have shied away from using internet tools out of inexperience or fear, and that is completely understandable. The world of social media can be very intimidating to a new user. But social media isn't going anywhere, and it's not as scary as you might think. 
Here are three ways to bring your business into the 21st century and ensure that it is meeting its sales potential.
Invest in a Website
A website is a digital storefront for your business. These days, your customers are located online, not outside of your building. Your business must be located where customers are searching for you – online. Having a website will gain your company organic leads and the opportunity for even more business.
Even more importantly, a website provides credibility. I don't know about you, but whenever I need a new product or service, I compare businesses online. Sometimes I go as far as requesting multiple quotes. Other times, I simply view websites, so that I can get a feel for the brand and its reliability. Don't let the lack of a website send customers over to your competition.
Another great thing about a website is that it presents an ideal space for a blog. Every company is trying to position itself as an industry authority, and one of the easiest ways to sell yourself as an expert is to write what you know. Articles showcasing helpful tips for your audience can significantly improve your engagement. As a bonus, you can require email addresses in exchange for white papers, which can be used for future advertising campaigns.
Create a Google My Business page
Customers are eager to learn more about your business and employ your services, but they must be able to find you first! If a customer types your business name into Google and nothing comes up, they are going to assume that you are either no longer open or not as legitimate as your competitors.
One of the best ways to become discoverable is to make sure the king of search engines, Google, knows that you exist. A Google My Business listing is a simple, editable form that allows you to claim your business and add your contact information.
Here are some tips to get started:
Go to Google.com/business.
Fill out the form in its entirety.
Make sure your business information (like hours and phone number) is consistent across all websites and social media pages.
Get your Google My Business listing verified. This simply involves receiving a postcard in the mail at your business address; Google will walk you through it.
Write a few well-thought-out sentences in the introduction section.
Include a photo of your business.
Encourage customers to write reviews of your business on Google
Utilize Social Media
TikTok, Pinterest, Instagram – the world of social media can seem like a black hole, especially for a novice. Social media is not just the way your son or daughter communicates with their friends; businesses use it to establish themselves as industry experts and gain customer trust. In the world of construction and rental equipment, adding a humanizing tone to your business can go a long way.
What platform should I use?
There are a lot of social media website options, with the most popular for businesses being Facebook, LinkedIn, and Instagram. Knowing which ones to use depends on your target audience.
Facebook users skew more male than female, and recently the platform has had an influx of "boomers." So, if your customers are more distinguished (we won't say older), this may be the spot for you.
LinkedIn is a popular networking site for B2B sales. If you are trying to reach other businesses as opposed to individuals, it would be worth your time to create a profile and advertise your services. And don't forget to interact with other professionals and businesses, too! 
Instagram users are more likely to be millennial women, but because of the network's popularity, businesses of all industries often utilize this platform. 
What will I post?
Besides the time involved, the biggest reason businesses neglect using social media is because they do not know what to post. At the end of the day, customers want to know who you are and what you offer. Below are a few post ideas. Don't forget that showcasing your personality and adding humor will make your posts more engaging.
Introduce your team and tell us a little about your employees
Show before/after pictures of completed jobs
Advertise new services or equipment.
The Final Word
Yes, you need an online presence, and no, it is not as complicated as it may seem. Brands with websites, social media pages, and an updated Google My Business page enjoy more visibility, which converts to more customers and hopefully more dollars in your wallet.
Businesses can no longer rely on a brick-and-mortar store and word of mouth to efficiently grow their business. Digital marketing is necessary for every type of business, including yours. Over time, you will find that advertising online is more cost-effective than the printing and mailing costs associated with traditional marketing methods.
Don't get left behind in the shuffle. Utilize a member of your team or a well-respected company to build your online presence and enjoy effortless marketing and higher earning potential!