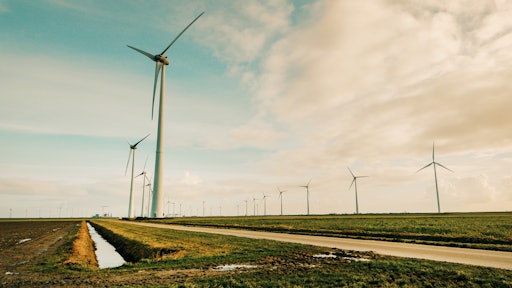 After the flurry of post-election talk from Republicans and Democrats about infrastructure legislation in the new Congress, Senate Minority Leader Charles Schumer (D-N.Y.) is staking out a position. Schumer is underscoring what Democrats see as a "must" to include in that bill: major environmental components.
"A thousand infrastructure weeks have come and gone, and Donald Trump still doesn't have a plan for rebuilding America's 'crumbling roads and bridges.' Over his first two years in office, the president has unveiled several proposals that were branded as such," Schumer stated. "But these were all, in fact, schemes for delivering tax breaks to wealthy developers, loosening environmental regulations, and transferring resources from urban areas to rural ones — all without increasing infrastructure spending enough to offset the cuts proposed in the White House's budget.
"Nevertheless, there's reason to believe that Trump is interested in signing his name to a genuine infrastructure stimulus. A pledge to do so was, after all, a cornerstone of his 2016 campaign."
Schumer said in a Dec. 6 letter to President Trump that "any infrastructure package considered in 2019 must include policies and funding to transition to a clean energy economy and mitigate the risks that the United States is already facing due to climate change."
Schumer said the package should including a list of provisions, including investing in "resilient transportation, water, waste and sewer infrastructure." To pay for such work, he proposes "a new resilient communities revolving loan fund."
Some of Schumer's green provisions could gain bipartisan support, such as building in disaster-resilient features and tackling the large maintenance backlog in national parks. But others may well run into opposition from Trump and his Capitol Hill supporters, such as cutting methane emissions from energy production.
Read full report from the New York Magazine.