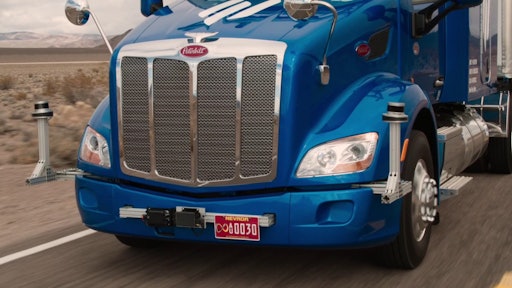 Another startup tech firm has rolled into the autonomous truck arena. San Mateo, Calif.-based Embark publicly revealed its prototype self-driving truck on Feb. 24.
Embark gained approval from the State of Nevada earlier this year to test its truck on public roads. The tractor-trailer setup combines radars, cameras and Lidar (light detection and ranging) depth sensors "to perceive the world around it." Data points are processed via a form of Artificial Intelligence known as Deep Neural Nets (DNNs) that "allow the truck to learn from its own experience— much like humans learn from practice."
Like other autonomous truck designs, including Freightliner's Inspiration truck and the Otto (owned by Uber) truck, Embark's computerized truck is meant to be handed off to a human driver once it heads off the highway, who will then navigate local streets to the destination.