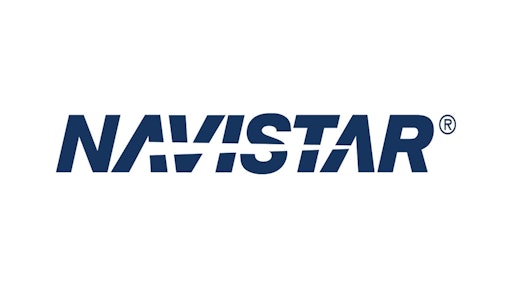 Navistar International Corp. announced a number of advancements to its OnCommand Connection platform, including Live Action Plans, a feature that is expected to predict when a part is going to fail.
OnCommand Connection Live Action Plans uses prognostic models developed with Navistar field service intelligence and algorithms based in big data analytics. When certain adverse conditions are identified on a vehicle, OnCommand Connection would provide the customer with alerts about potential corrective actions, the potential repair, the parts needed, and the training required to make the repair.
If the repair is performed as instructed and the vehicle is under warranty, Navistar would pay for the repair. The company expects to pilot OnCommand Connection Live Action Plans over the next three months, with an official launch in 2018.
"In other words, we expect to be able to tell customers that we will proactively identify problems before they happen, recommend a fix and pay for warrantable fixes, before anything fails on the truck and they experience down time," said Persio Lisboa, Navistar chief operating officer.
OnCommand Connection now also features Automated Driver Vehicle Inspection Reporting (ADVIR) capabilities that are intended to automate government-required vehicle inspection reporting and record-keeping for enhanced safety and productivity. The solution is integrated with other OnCommand Connection tools and services, including OnCommand Connection Telematics, Remote Diagnostics and Electronic Driver Log.
"Today's truck drivers are on the front lines of assuring that their vehicles are operating safely and efficiently," said Terry Kline, SVP, chief information officer. "Our Automated Driver Vehicle Inspection Reporting solution relieves drivers of much of the paperwork required in the vehicle inspection process, while assuring that best-practice inspection and reporting protocols are followed."
The company's trailer tracking software is intended to provide detailed analytics and reporting for trailer management, built on the OnCommand Connection platform. GPS fleet trailer tracking helps companies keep tabs on their trailers and their cargo, so they can better maximize these assets to reach their customers and clients effectively. It also helps improve asset utilization, maintenance practices, and optimize trailer capacity.