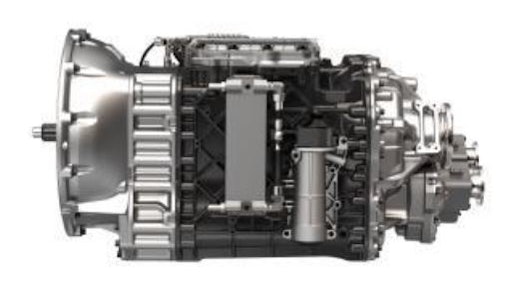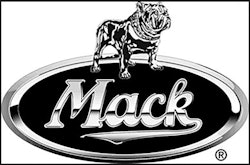 Mack Trucks added rolling start and auto neutral to improve paving performance and safety of trucks equipped with Mack's mDRIVE and mDRIVE HD automated manual transmissions. Both features are standard on all Mack mDRIVE and mDRIVE HD transmissions. Mack made the announcement at World of Concrete 2017 in Las Vegas.
The rolling-start feature allows drivers to shift the transmission into drive without pressing the truck's service brakes. This eliminates potential to create a bump in the paving surface, which is critical to paving quality.
Several construction applications, including concrete mixers, rely on remote throttle controls. By automatically shifting the mDRIVE into neutral when the parking brake is set, Mack mDRIVE auto neutral helps improve jobsite safety by reducing the possibility of the truck moving due to throttle application.
Engineered to work exclusively with Mack's MP series engines, mDRIVE and mDRIVE HD automated manual transmissions are a key component of the Mack integrated powertrain, boosting efficiency, productivity and performance.
In 2016, mDRIVE transmissions were spec'd in a record percentage of Mack models, making mDRIVE the most dominant transmission across Mack's complete lineup of heavy-duty trucks for the first time ever.