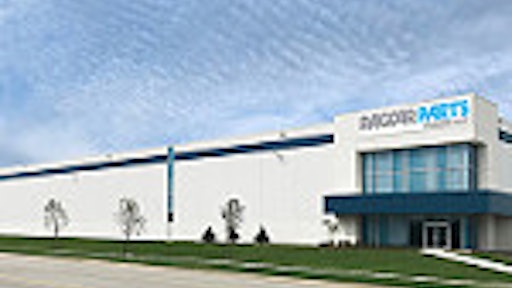 PACCAR Parts announces a new 160,000 sq. ft. parts distribution center (PDC) in Toronto, Ontario. The facility officially opened on Oct. 22 and will increase parts availability and maximize uptime for PACCAR Parts customers across eastern Canada.
The facility features state-of-the-art technologies such as voice-activated picking, an automated banding conveyor, optimized pick paths and custom inventory zones that lead to improved quality, productivity and efficiency.
The Toronto PDC, along with the Montreal, Quebec PDC, which opened in 2014, will offer eastern Canadian customers exceptional parts availability that is unique to the PACCAR Parts supply chain.
 "The strategic location of the Toronto PDC equips us to increase our next-day deliveries," said Laura Bloch, assistant general manager – operations. "We will increase customer uptime by adding a greater breadth of product and increasing our availability to service customers within 24 hours."
 This new facility in Toronto is part of PACCAR Parts' growing global parts distribution network, which includes 18 PDCs worldwide. As world-wide distribution expansion continues, PACCAR Parts will drive industry leading customer uptime and productivity to new record levels by delivering best-in-class supply chain performance and increased product availability.