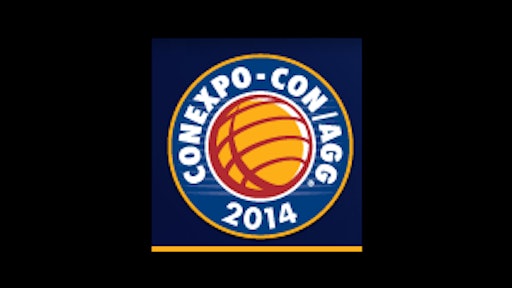 CONEXPO-CON/AGG will represent an immense unveiling of all the newest equipment, technology and product breakthrough in construction. From earthshaking big iron to groundbreaking innovations, it's all assembled in one place to help you work smarter. 
The largest tradeshow in the construction market will offer 2,400 exhibitors showcasing new products and technologies from for every major construction industry including asphalt, aggregates, concrete, earthmoving, lifting, mining, and more. Over 130,000 attendees, including contractors, dealers & distributors, engineers, producers, and municipalities, will be viewing the what exhibitors have to offers as well as attending a comprehensive education program emphasizing industry issues and trends, management and applied technology. There is an asphalt educational track that will focus primarily on techniques and innovations in asphalt paving, recycling, materials, and plant management; new recycling & preservation track is also available (see box).
What's new for 2014
Attendees will be able to see more and walk less with the new  Navigation Programs. These include a shuttle service, enhanced mobile navigation app, and new internal routes get you from one product area to another much faster.
The five-day exhibition also includes: 
New Platinum Lot – Located directly across from South Hall – 387,000 square feet of equipment for aggregate processing, asphalt paving, drilling, and much more
New Demolition & Recycling Pavilion – Promoting safe and economically feasible recycling of recoverable construction and demolition materials
New Education Packages – More flexibility and no wasted tickets
For more information, visit conexpoconagg.com.
There will be many companies to visit and many tires to kick. On the following pages are just a few of the manufacturers that will be at CONEXPO-CON/AGG 2014 representing the asphalt industry. Be sure to make plans to stop by the Asphalt Contractor Booth #12403.
See you in Vegas!