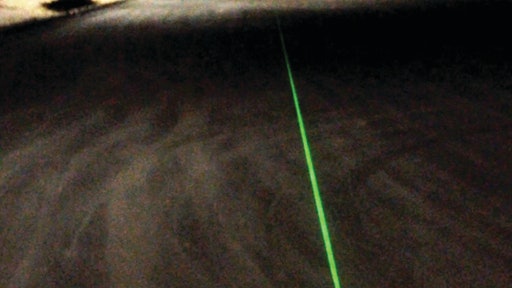 If you're still using all the same tools you were 15 years ago, it's time to take a look at how you can do your job more efficiently. From project start to finish, and everything in between, manufacturers are creating tools and software that can help you be more productive. If you're not using some of these, your competition may have an advantage over you.
Site Prep:
Go iPave: This online measuring tool allows contractors to view and measure properties from high resolution aerial photos of the jobsite. Contractors can do this anywhere there is an internet connection, which helps increase their efficiency and productivity during the estimating process and beyond.
"Not only can we help contractors obtain accurate property measurements faster than manually field measuring, but Go iPave takeaways help with sales, marketing and operations," says Alle Fairhurst marketing manager at Go iPave. "Contractors can create color-coded site maps to communicate with customers, clients and crews about the services they are proposing to provide. These are also great for sales presentations and to enclose with a proposal or contract. Everyone can be on the same page about what's been agreed upon when there's a photo included with the contract that outlines exactly that.
FastMeasure: FastMeasure, from KTP Enterprise installs in your car or truck and will accurately measure parking lots, roadways, driveways, concrete curbs, and city sidewalks -- even utilities like power lines, storm and sanitary sewers and gas lines at slow, medium or highway speeds.
"Most contractors agree that the distance measuring wheel is an outdated tool and can be inaccurate when measuring long distances, says Ernie Kaplan, president of Fast Measure. "Fast Measure is basically like putting a measuring wheel on your vehicle. It measures as fast as you drive, so what you could measure in an hour can get done in minutes."
The device is easy to install and can be used to measure paving jobs, building lot sizes, utility contracting and other large distance measurement jobs.
Pavement Layers: Pavement Layers is a proposal management system that makes it easy for individuals and teams to create, manage, deliver and track proposals for companies in the pavement maintenance and construction industry. It can be used from any device with internet access and allows contractors the ability to go to a jobsite, measure it onsite, produce a proposal with images, zones etc, and email it to the client. Contractors can then track the activity and create work orders, then invoice to Quickbooks.
"In the past 2 years the feedback from pavement contractors all over North America has been that it is simple, fun, amazingly efficient and it was grown our business and profit," says Michael Barrett Founder/CEO of Pavement Layers. "It's simple.
Striping:
LaserLine: Most contractors will agree that striping a parking lot at night is easier than during the day, primarily based on traffic concerns. LaserLine built the GL1000 Walk Behind Laser Guide from the ground up with that striping contractor in mind. This universal product can attach to any striping machine and gives the operator a spot reference for a line, or an actual line (up to 200 ft. long) when used at night.
"What it does for layout at night on a walk behind, stand behind or ride on striping machine, is it eliminates the string line crew," says Bob Vanneman, president of LaserLine Mfg. "You can cut your crew of three on a layout, down to one and put those other guys to use somewhere else."
Titan LineSite: If you have a team of novice stripers, consider purchasing the LineSite Twin Laser Guide system from Titan. "This is a great accessory for the start-up / "beginner" line-striping contractor or any contractor looking to gain an edge over their competition," says Tom Heine, sales manager at Titan Tool. The lasers are compatible with most line stripers on the market today and attach to the gun to promote razor sharp, straight lines.
"The First laser is your start/stop guide," says Heine. "The second laser is your guide point that allows you to follow an existing paint line or a "snapped" chalk line."
The lasers are bright green and visible on a sunny day.
Sweeping:
Eagle Eye Tracking:  Eagle Eye Tracking Software was designed for sweeper truck tracking in the power sweeping industry. This systems enables companies to document a sweeping job from scheduling all the way to billing. Contractors can input job data, track the sweeper with a GPS unit, which doubles as a time clock for the driver. When the driver arrives at the jobsite, to when the driver returns, that time is tracked - instead of a time clock being punched. The software then sends job completion verification to the customer and then facilitates bulling. 
"When you have better information about your sweeping units, you save time and energy by keeping everything in one program," says Brent Seiler, controller at Eagle Eye Tracking. "You can see how long your jobs take, how much money you're making and learn from that information."
Viamente: Viamente Route Optimization Software from Marathon Data Systems is a great way for sweeping contractors to get the most out of their time on the road. This software allows you to upload the jobs your company has, how many employees you have to handle them and then crunches the data to come up with the best route sequence for your fleet.
"This software tries endless numbers of combinations and sequences to find the most optimized route," says Antonio Perini, general manger of the Viamente division at Marathon. "This technology reduces overall working time, driving time and in turn, reduces your overall operating costs."
CarChip Connect: This technology could be especially useful if you have crews that work at night, specifically sweepers. The minicomputer design provides businesses managers, who are responsible for more than one company car, van or truck, more immediate safety and location data, real-time alerts and tamper notifications. It also stores trip data when a vehicle is out of coverage. Small businesses and fleet managers can prevent accidents by identifying bad driving habits this way. CarChip Connect's audible alarm alerts drivers in real-time that they are speeding, hard braking, cornering or exceeding other company set parameters.
CarChip Connect's web reports can also identify inefficiencies such as idle time and aggressive driving. Identifying and reducing idle time saves approximately one gallon of gas for each hour of idle time eliminated. Emissions reports and alerts encourage timely vehicle maintenance, reducing wear and tear on vehicles and keeping them on the road longer.