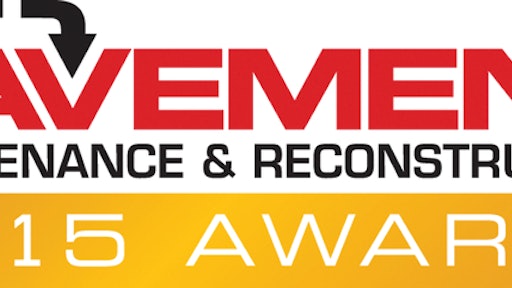 Next year Pavement Maintenance & Reconstruction celebrates its 30th anniversary, so we wanted to do something a little special for the industry – the question was, what? What could we offer that is something the industry doesn't have and that would dovetail with our mission of documenting industry goings-on while helping the industry grow?
This industry is full of great people and great companies that have over the years dedicated themselves to not only growing their own business but enhancing and growing the paving and pavement maintenance industry. We've written about these people and companies since 1985, many of them have been involved in National Pavement Expo and many have just been working hard to grow their own business – but have had a positive impact on the industry as a whole.  
So after some consideration and discussions with the Pavement Advisory Board we decided to give the industry something it's never had: Public recognition, thanks and appreciation.
To that end we're going to host and present industry awards to individuals and companies who have in one way or another – through their professionalism; dedication to education; pursuit of excellence; development of equipment, tools or materials or other criteria -- enhanced the paving & pavement maintenance industry.  You can read details about each award on page 6 and you can nominate online at www.forconstructionpros.com/PavementAwards until November 1.
And we hope you'll take the time to nominate (your own company or others) because this is not something we're going to be able to accomplish solely on our own. In fact, for the awards to be successful they need to involve the entire industry – so we need readers to participate in the nominating process. All nominating will be done online and it's easy. In some cases (such as "Best Job" awards and our "Good Neighbor" charitable award) contractors can nominate themselves. But to a large extent these awards rely on supplier nominations – after all the people who sell equipment and materials are the ones who best know the top-quality individuals and businesses out there because they work with them every day. So equipment manufacturers, material producers and dealer/distributors make sure to nominate those you think deserve it.
The Pavement staff in conjunction with the Pavement Advisory Board will evaluate the nominations and make the selections. All awards will be announced at National Pavement Expo, Jan. 28-31 in Nashville and will be published in the February issue of this magazine.