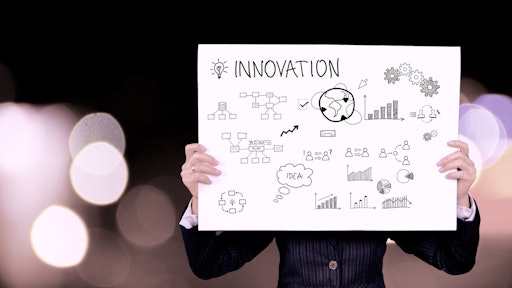 The "skill" in the construction industry's skilled labor shortage is driving market change, favoring skills-reducing and efficiency-improving innovations. This is not just a matter of simply moving the work from the jobsite to the factory. Rather, opportunities for manufacturers seem to lie in creating technologies that can maximize efficiencies for both skilled and unskilled laborers on-site, not eliminate a role.
There are different ways to gain efficiency with labor-saving innovations. Some innovations reduce the skill level required to install a product or system, allowing contractors to populate crews with fewer specialized workers. Some others reduce installation time, which allows a crew to do more work in a given day. Some innovations do all the above.Which of these strategies provide the best option as the construction industry continues to see unprecedented growth as the labor shortage continues?
Integration of New Technologies
There are several types of new technologies that have been slowly introduced to construction sites and these should become more widespread.
Drone technology has solidified it's way on to construction sites. A study by Software Connect found that 26% of construction professionals are already using or plan to use drones by 2020. Drones have moved away from just a marketing tool and are now being used for site preparation, quantities measurement, inspections and more. Using them can help save contractors an exceptional amount of time and money.
In addition, lasers and digital technologies are improving quality and reducing waste.
While both tools have been available for some time, widespread availability and lower entrance price points are making their precision available to a growing number in the workforce.
"From laser levels and layout guides to laser measurers, new tools are coming on the market that are more precise and affordable," says Russ Gardner of Calculated Industries.
"Now, measurements can be accurate to one thousandth of an inch or a degree, helping improve quality and reduce material waste," he added.
Equipping employees with such tools will help them build better and faster, and taking a systematic approach to planned replacement of existing old technology with the new technology can be a cost-effective approach.
Automation has also begun to tackle some of the most dangerous jobs, which is a trend we definitely expect to continue in 2018 and beyond. Robots have been used to go into pit mines, and in Pittsburgh, a robot is used to tie rebar for bridge decks.
Strides in Safety
Wearable technology can help make jobsites safer by allowing supervisors the ability to better monitor workers and equipment. These wearables use sensors to monitor activity on construction sites. Data on both worker and equipment activity can be transmitted to offsite managers in real time, allowing management to watch activity in two-dimensional drawings and 3D models.
In addition to productivity increases, as drones become more popular both for personal and business use, we could see the use of drone technology become a trend in construction safety.
An additional aspect of construction safety is protecting your heavy equipment. When assets are in good condition, the likelihood of unexpected breakdowns decreases. Unexpected breakdowns not only have the largest impact on operations, they are typically the most costly type of maintenance.
There are also the risks of unauthorized use and theft. Using equipment without permission opens the opportunity for injury to the operator, location and the asset, while a robbery means loss of project time and money to replace it.
IoT technology in the form of telematics are gaining in acceptance and use and can help you manage and safeguard your assets on both fronts by providing a direct connection with your heavy equipment.
Don't shy away from these helpful tools. You never know the opportunities they could bring to your company
Frank Schneider, director of Product Management for CalAmp, contributed to this story.