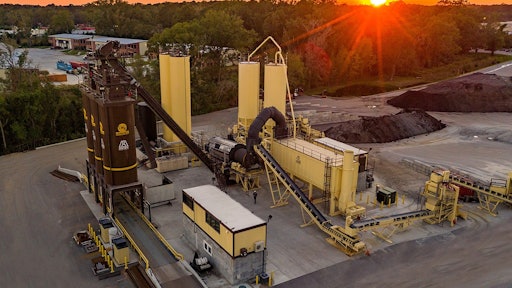 Astec, Inc.
As lawmakers debate President Biden's infrastructure proposal, the demand for pump systems is expected to increase. And even in the harshest conditions, the systems must perform reliably. Take asphalt manufacturing, for example.
Across the United States, there are already about 3,500 asphalt mix production sites that produce about 350 million tons of asphalt pavement material per year. It requires hot oil pumps to move large quantities of bitumen, emulsions and other liquid elements at ultra-high temperatures that often reach several hundred degrees Fahrenheit. And many facilities are located in hard-to-reach areas near road construction projects, where sudden equipment failure can cause expensive downtime and logistical inconvenience.
Here are some ways mechanical engineers have developed pump systems to cope with extremely harsh conditions without expensive auxiliary cooling or shaft-sealing systems.
Designing for High-Temperature Operation
From the outset, temperature management is critical. Thermal oil and hot water pumps must handle mineral or synthetic heat transfer oil up to 660°F at 360 PSI, as well as hot water or glycol-based thermal fluids up to 400°F at 450 PSI. And that needs to happen without premature degradation of bearing and seals.
To lower the temperature and increase service life, engineers have developed optimized air-cooling systems using cooling fans and large fins in axial direction. The newest pumps use a carefully controlled process of heat transfer and management that requires three-stages:
A bushing made from a highly temperature-absorbent material is located between the pump impeller, which moves the hot liquid from the suction port to the discharge port and the mechanical seal. This dissipates the heat dramatically, taking the temperature from around 550°F to 220°F.
On the other end of the pump on the motor side, a fan has the impeller located on the shaft before the motor's coupling. When the motor turns away the pump, the fan turns in unison – pulling away hot air. This process gets help from a ductile-iron pump-casing design, which features horizontal rather than concentric channels, ensuring low, shaft-sealing temperatures.
An open chamber gets positioned between the mechanical seal that protects the bearing and a lip seal. This chamber contains an ambient temperature barrier fluid delivered through a sight glass leveler on side of the pump, keeping the mechanical seal face well lubricated. This design also helps manage thermal shock. Meanwhile, centerline mounting allows thermal expansion without affecting shaft alignment, giving longer life to bearings and seals.
This advanced heat transfer process can significantly impact the pump's longevity, allowing higher run-time and less chance of failure at the mechanical seal. It is a crucial consideration in sectors such as asphalt production – where leakage of high-temperature liquids can be dangerous, expensive, and damaging to the environment. In some cases, where facilities are unmanned, a leakage could also spur fires. 
Maintenance Considerations
While these technical characteristics are critical to pump performance in harsh environments, other essential factors should also be considered. Product quality is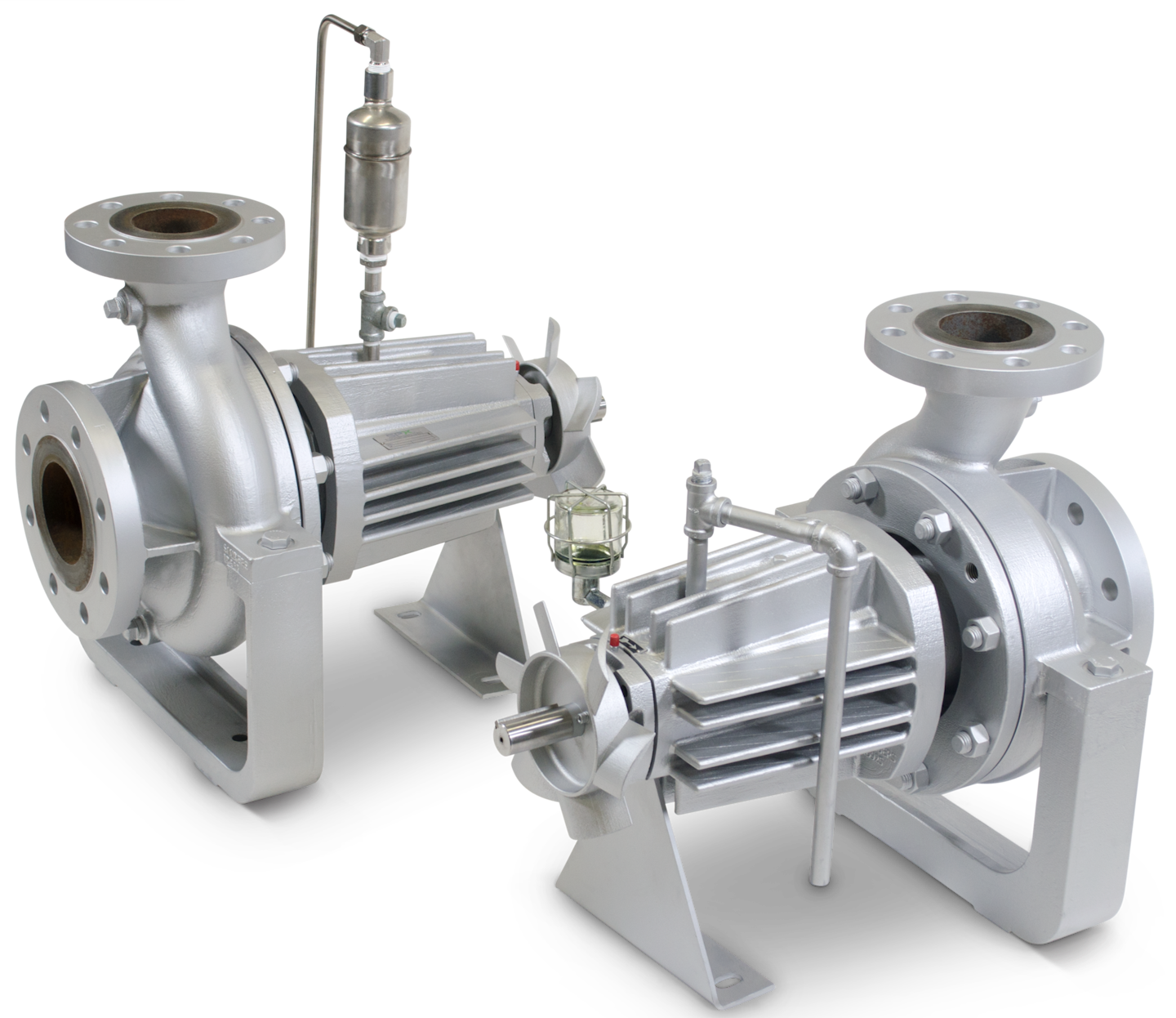 delivered using the best materials, including nodular cast iron construction, graphite gaskets and heavy-duty flanges on the ports that are accredited to ASME B16.5 to 300lbs.
Ease of maintenance is also vital to help reduce downtime and increase the bottom-line. For example, in the case of the CombiTherm Plus hot oil and hot water pumps from SPX FLOW, a modular hydraulic design is deployed, ensuring it's dimensionally interchangeable with pumps of other high-end U.S. pump manufacturers. This product features a pull-out design that requires no special tools, again offering maximum interchangeability of components combined with the availability of standard spare parts.
The CombiTherm Plus also provides a balanced single mechanical seal that is easy to position and assemble for straight forward repair. The hot oil pump comes with an open quench system with visual level indication and optional remote leakage detection, while hot water variants come with a steam-eliminator on the seal chamber. The use of a magnetic drain plug also increases the life of the bearings and seals.
Delivering on Promises
The final piece in the jigsaw is fast and effective delivery to maximize uptime. The supply of hot oil and water pumps in geographically large markets, such as the U.S., has historically been hampered by long-lead times during periods of high demand. In recent times, though, leading national distributors have started investing heavily in the inventory of products, such as the CombiTherm Plus, to avoid these delays.
That means an operator in the asphalt production industry could call a distributor, like Vulcan Pumps, with a requirement. The pump – which is impeller trimmed and rebalanced to factory specification – can now simply be dispatched from its distribution facility within 48 hours. This avoids the long wait times traditionally associated with having to order bespoke pumps and parts to meet specialized needs. This level of service from national distributors is a game-changer.
Meeting Market Expectation
Besides asphalt production, the resultant products are finding increased use in a broad range of other sectors, including marine, food, rubber and plastics, chemicals, heating and ventilation, and paper and wood. Ultimately, these pumps' success reflects the combination of quality, safety, reliability, and price, providing the industry with solutions for the most challenging assignments.
Reinhard Peterson is NPD Manager at SPX Flow and Jim Cahal is Vice President Sales at Vulcan Pumps