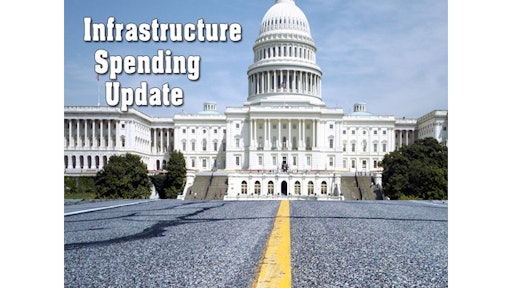 In possibly the last vote before the month long August recess, the House decides not to accept the Senate amendment to the Highway Trust Fund fix. The vote passed 272 to 150 and extends highway funding through May of 2015. The bill will move back to the Senate, possibly tonight. 
The motion that was voted on by the House strips changes that were made by the Senate to shorten the expiration date of the transportation funding measure from May 2015 to December 19 and send the bill back to the upper chamber. The house declined the Senate amendment due to a technical error that would leave the measure $2 billion short of the amount of money that is needed to refill the Highway Trust Fund until the end of the year. 
GOP lawmakers said they were determined to approve the $11 billion bill to extend federal transportation funding.
"We have an immediate, critical need to address the solvency of the [highway] trust fund," House Transportation and Infrastructure Committee Chairman Rep. Bill Shuster (R-Pa.) said.  
The legislation at issue is intended to extend federal transportation spending temporarily to prevent a bankruptcy in the Department of Transportation's Highway Trust Fund that has been projected to occur in August. 
The transportation department has said it will be forced to begin cutting back payments to state and local governments on Friday by as much as 28% unless Congress acts quickly to replenish the fund.
That appears to leave the Senate with two options: accept the House terms or allow cash to states to slow during the height of the summer construction season.
Earlier in the day, the house debated, but chose not to vote on the $659 million border security bill.