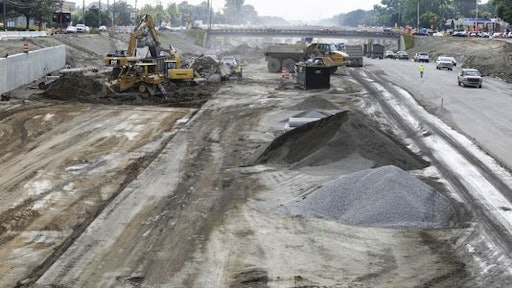 Most Michigan freeways are built for a 20-year life. In pilot projects this year and next, MDOT will build stretches of road expected to last 30 and 50 years, respectively.
Not only should they last longer, the experimental stretches of road built in Genesee and Kent counties are expected to provide smoother rides and require less maintenance.
The 30-year road will have at least 36 inches of sand and gravel to resist frost, up from 24 inches in the 20-year road. More materials poured to greater depths are the major reason for the higher costs.
The few miles of road stretches built as pilot projects — two built from asphalt and two from concrete — will be intensely monitored for their performance and durability over the next several years as MDOT tries to figure out whether the extra money is well spent.
The pilot projects will be put out to bid, just like other jobs, so there's no telling with certainty how much they will cost until the prices come in. But MDOT estimates a 30-year road might cost 50% to 100% more, and a 50-year road might cost 85% to 150% more, depending on whether they are rural roads or urban roads, spokesman Jeff Cranson said Friday. Urban roads typically cost more for a variety of reasons, including complex drainage issues, more utility lines to work around, and the need to build retaining walls because of intersecting freeways, he said.