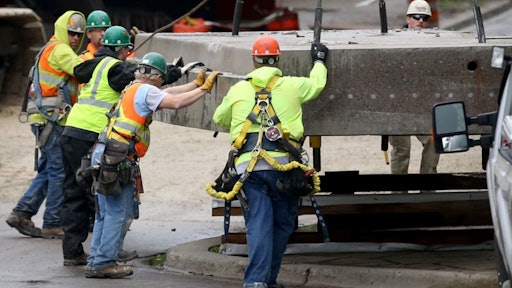 President Trump's $1 trillion infrastructure plan is grabbing some of the spotlight in Washington after Republicans' bruising defeat on healthcare.
The rebuilding package was expected to sit on the sidelines until the fall, but lawmakers on Capitol Hill think that timeline could be accelerated with more room on the legislative agenda and an administration eager to score a victory.
"This just leapfrogged," Rep. Lou Barletta (R-Pa.), who was on Trump's transition team, told The Hill. "This is something the president has wanted to do. But with healthcare pushed to the back burner, I believe that it's infrastructure that gains steam."
"It moves everything up if you take [healthcare] out," said Sen. James Inhofe (R-Okla.), chairman of the Environment and Public Works Committee's subcommittee on transportation and infrastructure.
One of Trump's chief campaign promises was to revitalize the country's roads, bridges, airports and other infrastructure. He promised to deliver a massive infrastructure proposal to Congress within his first 100 days in office and even highlighted the issue in his victory speech — one of the very few policy areas that got a shoutout.