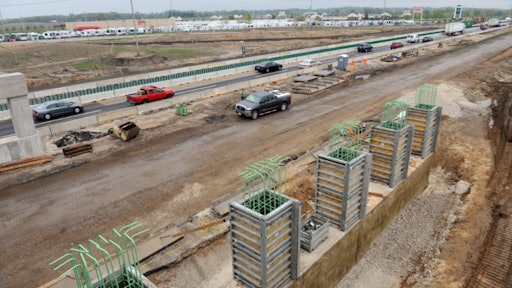 Chicago Sun Times
Roadwork projects across Illinois could be on the chopping block as the state's historic budget impasse continues.
The Illinois Department of Transportation will shut down roadwork statewide if lawmakers don't pass a budget by the end of the month, officials announced Wednesday.
"Due to the General Assembly's refusal to pass a balanced budget, the Illinois Department of Transportation loses its ability to pay contractors starting July 1," IDOT communications director Guy Tridgell said in an email.
"While we are hopeful the situation is resolved before then, the department is notifying contractors that all construction work is to shut down on June 30. Contractors will be advised to secure work zones to ensure their safety during any potential shutdown. As always, the safety of the traveling public will be the top priority as the department works through this process​," Tridgell said.
Roadwork projects were put in jeopardy by the budget impasse last year as well, but a stopgap bill passed in the final hour secured roadwork funding.
More from The Chicago Sun Times.