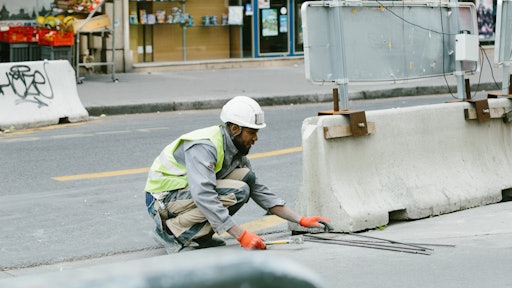 Advancing legislation this year that would repair the country's infrastructure and modernize freight corridors is a priority Senate Democrats share, Minority Leader Chuck Schumer said March 20.
"We Democrats have put together a great infrastructure bill — $1 trillion, 10 million new jobs; roads, bridges, sewer, water, and new things like broadband. Every rural home should get broadband," Schumer (D-N.Y.) told reporters on Capitol Hill after a meeting with his caucus.
Democrats, for the most part, have criticized a White House infrastructure proposal that would rely on $200 billion in unspecified federal funds to spark $1.3 trillion in investments over a decade. The plan calls for streamlining the permitting process and it endorses tolling. Earlier this month, Senate Democrats unveiled a $1 trillion infrastructure plan that would roll back provisions enacted in the most recent tax reform law.
"We're getting rid of the 'Trump Tolls,'" said Sen. Patrick Leahy (D-Vt.), who addressed reporters before Schumer. "We're actually saying, 'We're Americans. Let's spend American money to make America better.' And we will."
Republicans who control the House and Senate have yet to indicate when they intend to schedule legislative markups on infrastructure policy. Congressional leaders are tied up finalizing negotiations on a funding bill, which they intend to pass before the weekend to avoid a government shutdown.