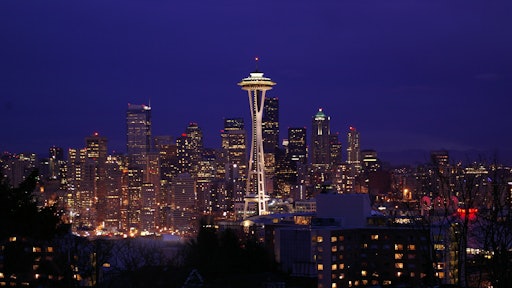 The Oregon Transportation Commission will ask the federal government's permission by year-end to impose tolls on some or all of I-5 and I-205 in the Portland area.
The tolls would be designed to raise money for highway improvements, and encourage some motorists to drive at less-busy times, alleviating congestion.
Although focus group research found most participants oppose tolling existing freeways, the commission — which oversees the Oregon Department of Transportation — has no choice. The 2017 Oregon Legislature directed it to make the request in the $5.3 billion transportation funding package it approved.
The decision was made after the Legislature determined that freeway congestion in Portland is a growing statewide problem, based on studies, surveys and public testimony. Not only are regional drivers frustrated by the increasing amount of time they are stuck in traffic, businesses in the rest of the state that must ship goods and services through the Portland area are, too.
In the future, states may not need to involve the federal government to toll roadways. Trump's infrastructure plan delegates more decision making authority down to the state and local level and gives states and localities more flexibility in how they want to address their transportation challenges. One example is to allow states the ability to toll interstate highways.The White House plan to lift these toll burdens has the promise to give states a new revenue stream to fix their roads.