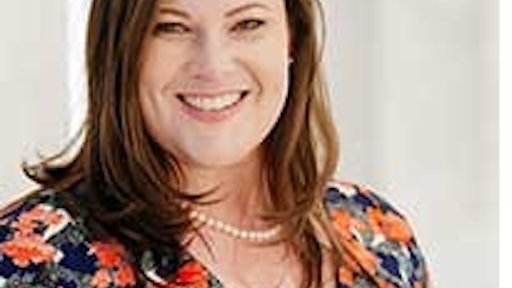 Based on the recommendation of NAPA's Succession Planning Task Group and the unanimous support of NAPA's Executive Committee, Dr. Audrey Copeland has been appointed as the next President/CEO of NAPA. She will succeed Mike Acott at NAPA's Annual Meeting in January.
Copeland brings a high level of expertise, passion and perspective to the role. She has strong relationships with the state asphalt pavement associations, APA, NCAT, the Asphalt Institute, FHWA, and other industry professionals and partners. A proven leader, speaker and communicator, Copeland is poised to forge opportunities for NAPA, its members and the industry as a whole.
Since joining NAPA as the VP for Engineering, Research & Technology in 2012, Copeland has grown the NAPA engineering team – attracting and retaining high-quality staff who are experts in their fields – and served as the technical lead for more than $2 million in Pavement Economics Committee research projects. In 2013, she secured more than $2 million in government funding for advancing asphalt technologies, which has resulted in the Annual Industry Survey on RAP and Warm Mix Asphalt usage.
Copeland, who started her career as a highway engineer with FHWA, earned a PhD in Civil Engineering from Vanderbilt University in 2007 and Master and Bachelor of Science degrees in Civil & Environmental Engineering from Tennessee Technological University