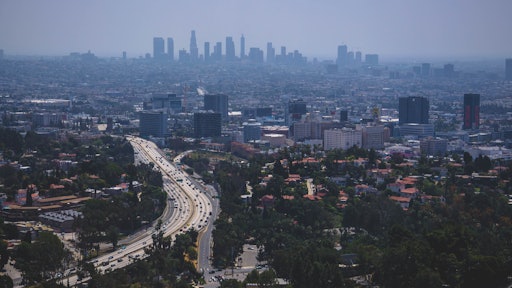 California's roads are ranked as some of the worst in the country. The American Society of Civil Engineers estimates that driving on them costs each driver $844 per year in vehicle repairs. Roads, highways and traffic congestion are among Californians' top complaints about quality of life in this state.
So it's critical for voters to understand how destructive Proposition 6, a November ballot initiative to repeal last year's gas tax increase, could be for each and every motorist.
Last year, California lawmakers approved SB1, a badly needed gas tax increase of 12 cents per gallon (diesel would see an increase of 20 cents per gallon). California hadn't raised the gas tax since 1990.
It was a heavy lift for the Legislature, as tax and fee increases always are. But the roads are in terrible shape, and the bill was estimated to provide more than $50 billion between 2017 and 2027. In June 2018, California voters approved an initiative requiring the revenue to be spent on transportation-related purposes.That should have been the end of the story.
Instead, Proposition 6 or Prop 6 that is on the ballot in California November 6th. 
Proposition 6 will repeal SB1, costing the state $2.4 billion in this fiscal year and $5.1 billion two years from now. The funding will affect highway and road maintenance, repair projects and transit programs. Some of these improvements are already in motion.
"Proposition 6 recklessly eliminates more than $5 billion a year in transportation funds and jeopardizes more than 6,500 bridge and road safety, transportation and public transit improvement projects that are already in progress," Brian Rice president of the California Professional Firefighters says. "That will only make road conditions worse and jeopardize the safety of California drivers."
Not only will a YES vote on Prop 6 stop thousands of projects currently underway throughout California to upgrade bridges and overpasses to meet earthquake safety standards and to improve the safety of our roads, the California Chamber of Commerce and business organizations throughout the state estimate it would eliminate 68,000 jobs and $183 billion dollars in economic investments as thousands of road construction projects are halted.
Future Implications
Ed Mortimer, vice president of transportation infrastructure for the U.S. Chamber of Commerce and proponent of raising the federal gas tax says this vote has impacts that reach beyond just California. 
"If California can repeal their gas tax increase, other states will try," Mortimer says. "California is spending over $50 million on the repeal. That's just crazy."
If the repeal wins, the ramifications are huge for the future of our infrastructure and any support for a Federal gas tax increase.
"If California votes to repeal in November, House Majority Leader Kevin McCarthy of Bakersfield, CA has the potential to be the next Speaker of the House," Mortimer says. "This means he will be elected to the seat on the success of a gas tax repeal."
A new Speaker of the House that's opposed to a gas tax increase is bad for our industry. If we're really going to invest in infrastructure, this is a huge step back.
Get the facts and be sure to VOTE NO on Prop 6 November 6th.