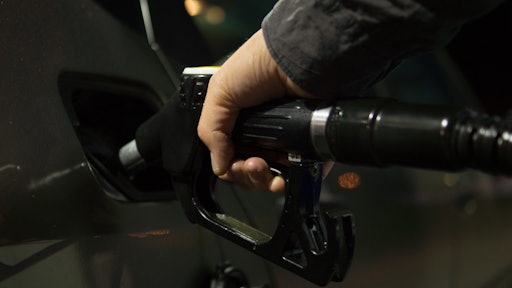 Although the Democrats' midterm performance has revived prospects for addressing the nation's crumbling roads, bridges, highways and transit systems, odds of a breakthrough remain long. Yet those working on the issue say there is a path forward. And it is widened by the administration's eagerness to notch a bipartisan win after a bruising election — while jolting a slowing economy heading into the next one. 
The biggest roadblock is how to pay for it. Senate Majority Leader Mitch McConnell (R-Ky.), who discussed the issue with House Democratic leader Nancy Pelosi (D-Calif.) after the midterms, said Wednesday that any package would need to be funded.
One big caveat: Republicans love to talk about offsetting the cost of big-spending legislation, but they eagerly got behind the GOP tax overhaul that is expected to add $1 trillion to the deficit and they also embraced a $1.3 billion budget deal last March that was heavily panned for its rampant spending. The deficit grew by $100 billion in October, a 60 percent increase from a year earlier — and it is projected to top $1 trillion a year by 2020.
Advocates of a big infrastructure deal from both business and labor groups say increasing the gas tax provides the simplest solution. Congress hasn't touched the levy since 1993. And a plan the U.S. Chamber of Commerce rolled out earlier this year to phase in a 25-cent increase would raise $394 billion over ten years, by the group's math. That would provide a significant down payment on the $1 trillion in spending that both President Trump and House Democrats have called for. 
"I think it's going to be a challenge in the sense that it's not something that's politically easy to get done," says Ed Mortimer, the chamber's vice president of transportation and infrastructure. "All these members keep saying they want more infrastructure. If it's so important to invest in, let's have a serious discussion about the investments that need to be made."
Mortimer says the issue will be a top priority for the chamber in the next Congress, and it will press for a "long-term sustainable funding source … One-time budget gimmicks or talk of repealing any part of the tax reform bill are nonstarters."
Read the full story from The Washington Post.