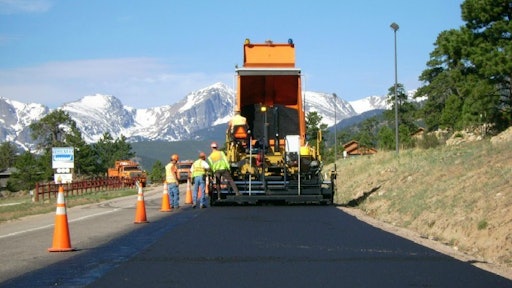 Colorado DOT
The Colorado Department of Transportation and Front Range Community College are teaming up to develop what is believed to be a first-in-the-nation two-year associate's degree in applied science or AAS as part of a highway maintenance management degree program.
The new degree program, which is scheduled to begin in January 2019, is geared for highway maintenance supervisors and those wishing to advance in the organization or to be better prepared for supervisory positions.
Although initiated by Colorado DOT's division of highway maintenance, the program has been crafted with input from members of the American Public Works Association's Colorado Chapter, leadership from the Colorado Local Technical Assistance Program, and leaders from a variety of local Colorado public works agencies.
Those groups said in a statement that demand for this degree is expected to be high. To give an idea of the potential within Colorado, there are approximately 8,000 public works employees responsible for road and bridge maintenance across all municipalities. If just 1 percent of incumbent workers were to enroll in the program, that would equate to 80 students from Colorado alone.
Realistically, it is predicted that 5 percent or more will enroll in the Highway Maintenance Management degree program eventually, equating to 400 students – a figure that does not even take into account young recruits or interest from other states, noted Robert McArthur with the Douglas County Public Works Department.
The draft curriculum may be downloaded here and you can read the full release from AASHTO here.