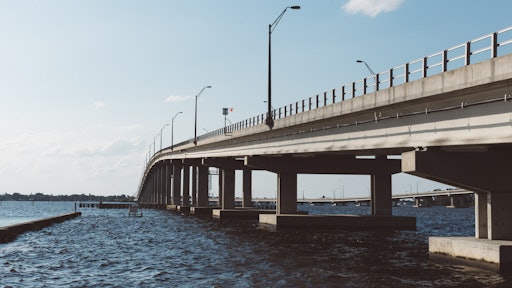 Josh Sorenson/PEXELS
Democratic congressional leaders said they have reached an agreement with President Trump to seek a deal on a $2 trillion infrastructure bill, a surprising development that comes amid intense partisan warfare in Washington.
Speaker Nancy Pelosi (D-CA) and Senate Minority Leader Charles Schumer (D-NY) sounded a decidedly positive note after leaving a White House meeting shortly after noon, with Schumer saying "there was goodwill" on both sides toward developing a major piece of legislation.
"That was different than some of the other meetings that we've had," Schumer told reporters on the North Lawn driveway. "This was a very, very good start … We hope it will go to a constructive conclusion."
Pelosi said both sides had "come to one agreement: that the agreement would be big and bold."
Pelosi and Schumer cautioned that they and the White House had not agreed on how to pay for a $2 trillion package to improve the nation's roads, bridges, waterways and broadband, but that they had decided to meet in another three weeks to solicit Trump's ideas on funding.
Democratic lawmakers will not propose their own offsets at the next meeting, leaving it for Trump to come up with pay-fors he can support, according to a senior Democratic aide.
Read the full story from The Hill. 
Road Building Industry Responds
ARTBA President & CEO Dave Bauer issued this statement about the April 30 meeting:
"Common ground has always been there for the taking when it comes to making major new infrastructure investments. Today's meeting was a positive and constructive step forward in what should be a bipartisan process," he says "The foundational pillar of any long-term infrastructure package is a sustainable, growing, user-fee based revenue stream for the Highway Trust Fund. It remains the linchpin for any final and meaningful deal between the Trump administration and Congress."