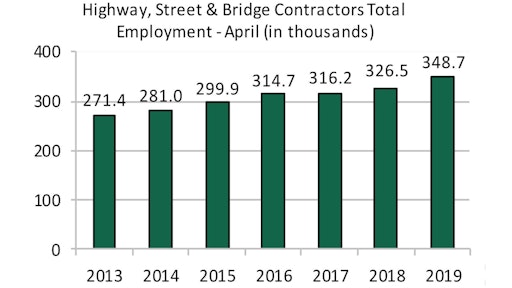 ARTBA
Highway and bridge construction employment reached 348,700 in April, which is 6.8% higher (about 22,200 workers) than April 2018 levels, according to data from the U.S. Bureau of Labor Statistics (BLS).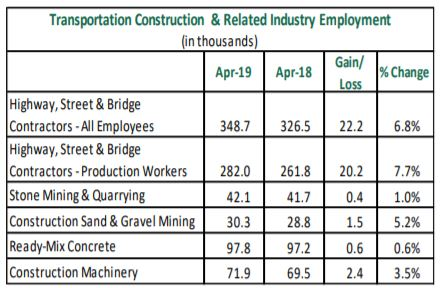 ARTBA
It was the fifth consecutive month that employment in the transportation construction sector surpassed 2007 pre-recession levels. Employment in the overall construction industry continued to grow year to date, but the latest April figures were slightly below April 2007 pre-recession levels.
The average April hourly wage of production workers in highway, street & bridge construction was $28.99 compared to $28.31 in April 2018.
Highway and bridge employment reporting lags a month behind other data in the BLS release, so May transportation construction details are not available until early July.
See ARTBA's latest monthly employment report.