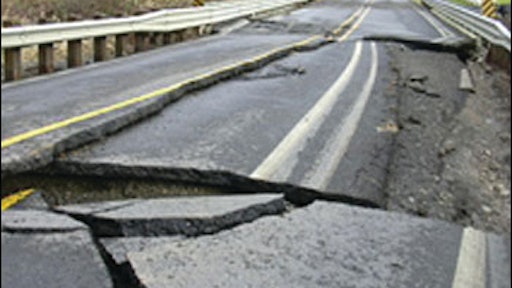 By Daniel C. Vock, Staff Writer, Stateline
The pot of money that the federal government uses to pay its share of transportation projects will run out in little more than two years, congressional forecasters warned this week.
"The current trajectory of the Highway Trust Fund is unsustainable," the Congressional Budget Office wrote in a report to U.S. House members.
Document: Read the CBO's Report on the Highway Trust Fund
To keep the Highway Trust Fund in the black, they said, Congress would have to raise fuel taxes by 10 cents a gallon, dramatically reduce spending to about 8 cents for every dollar it spends now or find more money for transportation somewhere else.
Over the last five years, Congress repeatedly has chosen the last option. It has transferred $41 billion from the federal government's general funds to the specially designated account for surface transportation.
States rely heavily on the federal government to help pay for major transportation improvements. On a typical highway project, the state will provide a fifth of the funding and the federal government will pick up the rest.