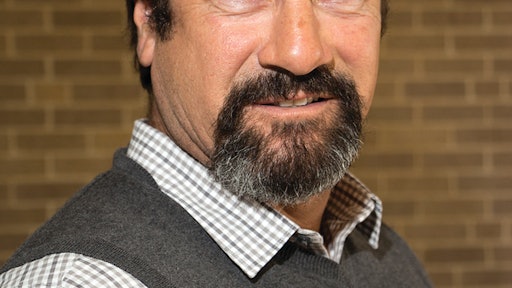 BOMAG Americas, Inc. has added Tom Kiselica as the Road Building Specialist for the northeastern United States. Kiselica brings to the BOMAG Paving Products team more than 30 years of asphalt paving and road building experience that includes service and sales positions with heavy equipment distributors and asphalt equipment manufacturers. As a Road Building Specialist, Kiselica will work directly with BOMAG customers to provide equipment training, demonstrations and machine set-up services for Cedarapids asphalt pavers and material transfer equipment, CMI reclaimer/stabilizers and BOMAG's existing line of milling equipment.
"Our Road Building Specialists have a deep understanding of the equipment they support, and they work on the front lines, directly with our customers, with the mission of making them more successful," says John Hood, director of sales, heavy equipment for BOMAG Americas, Inc. "Tom is one of those uniquely qualified individuals who has worked for both distributors and manufacturers to support road building contractors. Having sales as well as service experience, he is a fantastic addition to the team and will provide a great service to asphalt contractors throughout his territory."
Kiselica started his career in the early 1980s in the service department for Gateway Equipment, servicing cold planers, pavers and compactors. In the mid-1990s, he went to work for Way Equipment in a hybrid sales/service position, where he was first introduced to Cedarapids paving equipment. He also worked directly for Cedarapids, Inc., providing sales and service support for the paving and material transfer equipment lines throughout the northeastern United States and parts of Canada.
"I look forward to getting back into the field and working with many longtime asphalt paving and rehabilitation equipment customers in the territory," says Kiselica. "BOMAG definitely has the right plan and the right people in place to help support all BOMAG customers, especially those using the Cedarapids, CMI and BOMAG milling machine lines.
Kiselica will work from a satellite office from within his territory. He resides in Cazenovia, N.Y. with his family.