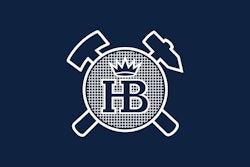 W. S, Tyler, St. Catharines, ON, Canada and Major Wire Industries, Candiac, QC, Canada are pleased to announce the next stage of their joint partnership. Both manufacturers equally complement one another with the industry's widest range of screen media solutions including Ty-Wire and Flex-Mat3.
To more effectively serve the North American market, a new strategic plan is being implemented along the lines of each company's strengths and relationships. Taken into account are the multiple capabilities of W. S, Tyler in the manufacturing of screen media, vibrating screens, vibration analysis services and washing technologies for the mining and aggregate markets. Major Wire will continue to pioneer and focus on its Flex-Mat 3 brands of self-cleaning and OptimumWire screen media.
Each company will maintain its key North American customers with the following guidelines:
W.S. Tyler will continue to serve its key accounts, Original Equipment Manufacturers and all customers requiring fine mesh and synthetic screen media. W. S, Tyler will supply woven wire to Major Wire's Authorized Dealers in Central and Western Canada. The W. S, Tyler company stores will sell synthetic screening media, fine mesh, equipment and related services.
Major Wire will continue to sell through its Authorized Dealer network. Flex-Mat 3 will become the sole brand sold for the self-cleaning screen media market.
"Both companies bring together tremendous, well-earned strengths to the screen media market. Working together will allow each manufacturer to maintain its identity and serve its core customer base with the highest quality solutions and support,"commented Walter Haver, managing partner of HAVER & BOECKER, shareholding company of both partners Major Wire Industries and W. S, Tyler.