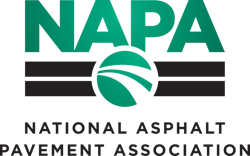 The Highway Materials Group commends Sens. Chris Murphy (D-Conn.) and Robert Corker (R-Tenn.) on their bipartisan proposal to ensure future funding of the nation's surface transportation system by increasing the federal motor fuels tax by 12 cents. In light of the pending insolvency of the Highway Trust Fund, this proposal addresses longer term revenue issues. In order to prevent the burden of the motor fuels increase from falling so heavily on hardworking men and women, popular tax breaks would be permanently extended.
In unveiling the proposal, Sen. Murphy said, "I think on our side of the aisle we recognize that it's time to stop talking theoretically and start talking really in practical terms." He added that only a bipartisan proposal can move through the Senate. After noting lawmakers should be embarrassed for letting things get to this point, Sen. Corker talked about backbones: "If Americans feel that having modern roads and bridges is important, then Congress should have the courage to pay for it."
Under the plan, the gas tax would be increased 6 cents over each of the next two years and then indexed to inflation using the Consumer Price Index to ensure that it remains viable into the future. The proposal is expected to raise $164 billion over 10 years. According to the senators, the tax increase would be offset by extending several popular tax breaks.
The proposal adheres to funding principles the Highway Materials Group has circulated among lawmakers, including maintaining the integrity of the user-fee-based funding mechanism and ensuring long-term stability and solvency of the Highway Trust Fund. It also reinforces that the federal government has a significant role in providing for a strong and efficient national surface transportation system, something our Founding Fathers outlined in Article 1, Section 8 of the U.S. Constitution.
The Highways Materials Group is composed of the National Stone, Sand & Gravel Association; the National Asphalt Pavement Association; the Portland Cement Association; the National Ready Mixed Concrete Association; the American Concrete Pavement Association; and the Concrete Reinforcing Steel Institute. The group looks forward to working with Sens. Murphy, Corker and other members of Congress to ensure the efficiency and cost-effectiveness of America's surface transportation network, which is essential to business enterprise, economic growth, global competitiveness, and the way of life Americans enjoy.