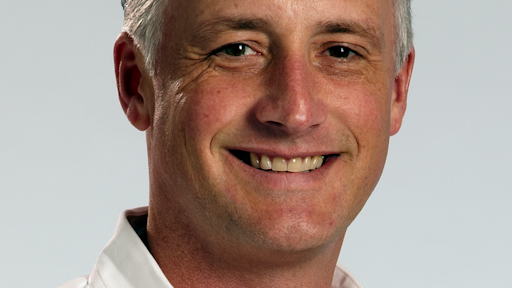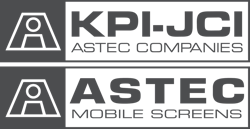 KPI-JCI and Astec Mobile Screens has named Jeff Schwarz president of Johnson Crushers International, the company's Oregon manufacturing facility.
In his new leadership position, which he assumes July 1, Schwarz will be responsible for setting and achieving the goals and objectives for the manufacturing facility. Schwarz will report directly to Jeff Elliott, who assumed the role of group vice president for Astec Industries July 1.
KPI-JCI and Astec Mobile Screens is a premier worldwide manufacturer for the aggregate, recycling and construction industries.
"JCI is an amazing company and I am quite proud to be chosen as the person that will guide the business into the future," Schwarz said. "The culture here is solidly grounded with Astec Industries' five core values. These core values have pointed all of our associates in the right direction in the past, and they will continue to do so well into the future. My vision is one that holds strong to our beliefs and values that have gotten us this far. This is a company that embraces innovation and is constantly challenging itself to do better."
Schwarz said the Oregon manufacturing facility is at a unique point in time where it is starting to feel the "growing pains" of an increasing demand for its products.
"Anyone who has visited the facility in the last year or so has probably recognized the need for more space," he said. "The management group has started planning for what our facility will look like in the future, and I am looking forward to structuring an organization that has the tools and resources necessary to ensure the growth of the company."
Elliott, whom Schwarz replaces, said Schwarz was the ideal candidate for moving the company's Oregon location forward.
"Jeff Schwarz brings a unique set of skills with him from his experiences of being a user of crushing and screening equipment, as well as distributors of crushing and screening equipment," Elliott said. "We look forward to his contributions in guiding JCI to meet its goals."
Since 2011, Schwarz has served as general manager of Astec AggReCon West, an authorized KPI-JCI and Astec Mobile Screens dealer headquartered in Eugene, Ore. That role will now be filled by Jeff Lininger, who previously served as director of products for KPI-JCI and Astec Mobile Screens' Oregon location.
Previously, Schwarz served as aggregates manager for Kerr Contractors, general manager of Balzer Pacific Equipment Co., district manager for CEMEX, business development manager for Rinker Materials, asphalt manager for Rinker Materials, and prior to that he ran his father's crushing and screening plant. Schwarz is a graduate of Portland State University.
With a background in equipment distribution, Schwarz said he looks forward to the opportunity to working with the company's authorized dealer network. 
"With my recent role as general manager of Astec AggReCon West, I am acutely familiar with the efforts required to sell our products," he said. "I hope to use this experience to understand the needs of our distributors that represent KPI-JCI and Astec Mobile Screens."