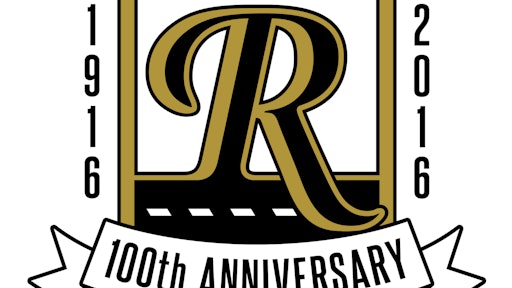 Celebrating its 100th year in business, Rieth-Riley Construction Co. Inc. of Goshen, IN, hosted an open house on Friday, January 22, 2016. Indiana Governor Mike Pence was guest speaker, noting the company's reputation for integrity and quality. At the event, the company sponsored a fundraiser for scholarships for construction students in Indiana and Michigan.
Starting the company in 1916, Albert Rieth began to construct gravel roads and small bridges. Rieth soon expanded into Michigan where operations continue today. In 1943, this ownership transferred to three of his sons-Blair, Bill and Lee. Transitioning from family ownership, the company was sold to its employees, half in 1985 and 100% in 1992, and today is one of the largest employee-owned construction companies in the United States.
Rieth-Riley has enjoyed a rich history of construction, such as the first federally funded highway project in the state of Indiana which was the first section of the Lincoln Highway in Indiana. The company also paved the first section of the Indiana Toll Road in 1954, and constructed the first project under the initial Indiana toll road concessionaire in 2004. The company expanded into paving test tracks and airports in the 1970s and has become known for its quality and consistency of materials and workmanship.
Quality and integrity were principles originating from Albert Rieth in 1916 and are faithfully handed down to each generation today. Rieth-Riley continues to work hard to keep this reputation that our customers count on.
Today, Rieth-Riley operates throughout Indiana, Michigan and the surrounding states.
The employee-owners of Rieth-Riley would like to thank the public and our valued customers, suppliers, subcontractors and local union employees for their support in achieving 100 years in construction.