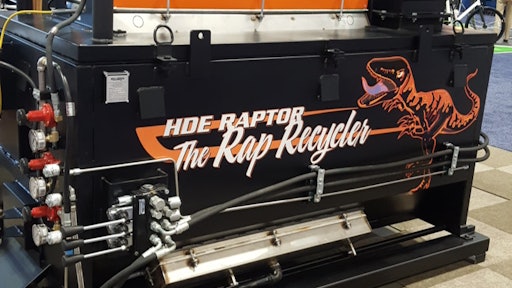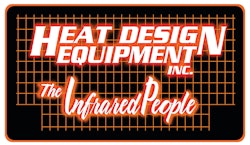 The HDE Rap Raptor is used for recycling waste asphalt to "like new" hot mix asphalt. 
Propane-powered Infrared RAP Recycler progressively increases RAP temperature

Two 35,000- and one 100,000-BTU heaters with patented design with replaceable heater cartridges

17-cu.-ft. hopper capacity enables approximately 350-lb. batches

21" x 53" mixing chamber designed for continuous batch mixing

Hopper weight: 1750-lbs.
Dimensions: 103" x 59" x 57"
Request More Information
Fill out the form below to request more information about
HDE Rap Raptor Asphalt Recycler