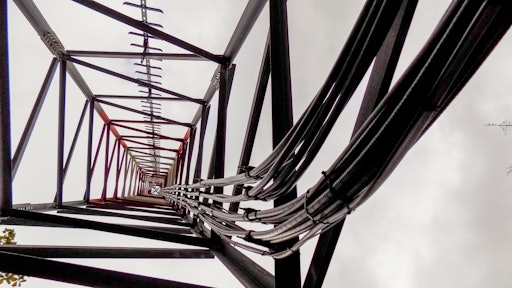 TPROduction / iStock / Getty Images Plus
The Trump administration sees 5G as communications technology critical to the United States' long-term economic prospects. Rolling out this next generation of wireless voice and data service in cities and rural areas requires rebuilding much of the nation's cell networks and switching systems. The new architecture promises to transform how billions of "internet of things" devices — such as autonomous cars and industrial sensors — operate, allowing faster, seamless connectivity.
The administration views China's ability to control supply of the hardware necessary to run these networks as a national security threat because, theoretically, it could give Beijing access to information flowing across the networks.
Chinese telecommunications companies, like Huawei, are positioned to dominate development of the globe's 5G networks because they offer the most inexpensive equipment on which to build the networks. With no American suppliers of switching equipment, American systems will largely be built by European firms like Nokia and Ericsson.
The Trump administration has contemplated an executive order that would ban American companies from using Chinese equipment to build 5G networks. That order has not materialized, perhaps because the administration is reserving access to U.S. 5G networks as a bargaining chip in trade negotiations with China.
"The race to 5G is a race America must win," President Trump said at an April 12 press conference announcing bandwidth auctions. "And it is a race frankly that our great companies are now involved in. We have given them the incentive they need."
Trump said his administration has rejected the idea of creating national 5G networks using federal money. The U.S. has auctioned parts of the high-band electromagnetic spectrum to industry firms who will build the networks.
Some experts think the United States should focus more on developing midband spectrum, as Huawei has, not high-band. High-band carries more data, but has a much smaller range, meaning providers must build far more 5G towers. It also makes a 5G system based on high-band spectrum harder to build in rural areas.
Other parts of the world, especially in Asia, have focused 5G development on midband spectrum.
"It's essential that we pivot to midband right now because the rest of the world could leave us behind," said Jessica Rosenworcel, one of two Democrats serving on the FCC. "This is the spectrum that is most likely to bring 5G service to rural parts of this country, and we need to think about investing in this now and not later."
"So far this Administration's interventions on 5G have done more harm than good," Rosenworcel tweeted on April 12. "From imposing tariffs on 5G equipment to alienating allies on 5G security to falling behind the rest of the world on critical mid-band spectrum, it has yet to offer a workable plan for U.S. leadership."
Carriers such as T-Mobile and Sprint have focused their 5G efforts on medium-frequency, or mid-band, airwaves, and have made it a centerpiece of their argument for a $26 billion merger.
Analysts say whichever country succeeds at deploying 5G early and on a massive scale will reap dividends and shape the global economy for years.
Last week, South Korea became the first country to switch on a nationwide 5G network as the country's three wireless carriers announced the launch of their commercial service in 85 cities. In the United States, Verizon last week said it had begun offering its 5G service in parts of Chicago and Minneapolis.
"5G isn't just about wireless," said Ajit Pai, FCC chairman, of the need for more wired infrastructure. "We'll also need strong fiber networks to carry the 5G traffic once its gets from the air to the ground."
Late last year, the FCC kicked off its first millimeter-wave spectrum auction, Auction 101 of 28GHz licenses, which agency officials proudly dubbed as America's "first-ever high-band 5G spectrum auction." In fact, the event was one of the first ever auctions of mmWave spectrum in the world, essentially testing the global wireless market's demand for mmWave spectrum.
The auction didn't attract any new big-name, deep-pocketed bidders like Comcast, Google or Facebook. Regulars like Verizon, AT&T and T-Mobile, alongside smaller companies, were among the few dozen that registered to bid.
Auction 101 drew just $700 million in total provisionally winning bids, far below the $44 billion in bids raised during the FCC's AWS-3 spectrum auction in 2015, or roughly $20 billion in bids raised during the 600MHz auction in 2017.
Relatively paltry results of the FCC's recent 28GHz and 24GHz auctions – which should end with total combined provisionally winning bids of $2.7 billion – contrast with Germany's auction of 2GHz and 3.5GHz licenses. Total bids are nearing $6 billion in a country one-quarter the size of the United States. (Incidentally, 2GHz and 3.5GHz is the kind of mid-band spectrum the U.S. wireless industry is now urging FCC to release at auction.)
Commissioner Rosenworcel took issue with the situation in comments at the agency's recent open meeting. "The reality is that as we forge ahead the United States is increasingly alone in its mission to make millimeter wave the core of its domestic 5G approach," she said, arguing the FCC needs to move more quickly to release mid-band spectrum.
More Resources