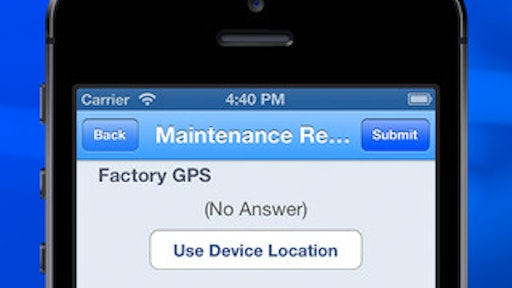 Mobile app: Mobile Forms
Developer: Device Magic Inc.
Cost: $10/month/device
Available on: Apple, Android and Blackberry devices
The Mobile Forms mobile app allows construction contractors to create and distribute mobile forms to construction teams and devices. The online, web-based custom form builder lets users collect data and fill out the mobile forms.
Types of forms include:
Checklists
Surveys
Inspections
Audits
Job reports
Site reviews
Trip logs
Pre-project reports and project wrap ups
Equipment checks
And more
The app supports offline form completion with no network connectivity required and saving of partially completed forms.
Administrators for the Mobile Forms accounts have the ability to control which devices are attached to the account, which forms each teammate can access and send forms directly to certain devices.
A free account allows users to submit forms through email, text message or insert into a Google spreadsheet. Users have the option to upgrade for full functionality for access to features including:
Send data to other third party storage such as Dropbox, Box, etc.
Collect data from multiple devices
Set up custom branding
Form dispatch
The Mobile Forms mobile app is available in three tiers: Standard, Professional and Enterprise. All three options include unlimited forms and submissions, email connector, Google Drive Connector, and MS Word and PDF connector.
The Standard option starts at $10 per device per month. The Professional option is $15 per device per month and includes additional features such as custom branding and HTTP XML connector. The Enterprise option is $20 per device per month and includes even more features than the other two options. Users can switch plans at any time.
App features:
Capture and annotate image data
Invite colleagues to an account regardless of mobile device or operating system
Create team workflows and notifications
Enterprise account users can use dispatch feature to send partially completed forms to field teams
Capture and store digital signatures; collect multiple signatures
Send copy of work order to a client via email
Automatically tag and track location of each form submission with geo-tagging
Time stamp helps track job time and location
Custom form builder lets user drag and drop to add, remove or reorder form components
Handful of form templates available
Export results to PDF, Excel and Word templates