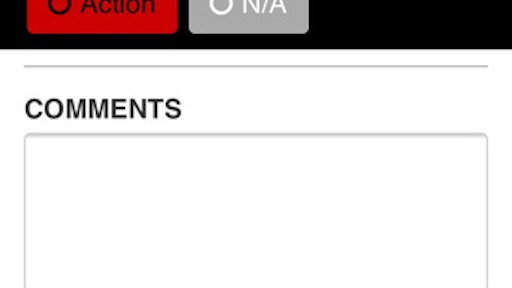 Mobile app: Cat Inspect
Developer: Caterpillar Inc.
Cost: Free
Available on: Apple, Android and Windows devices
Caterpillar's new mobile app, Cat Inspect, allows equipment operators to perform equipment inspections on an entire fleet of construction equipment, Cat brand or non-Cat equipment. Inspection forms include preventative maintenance checklists, Technical Analysis Forms (TA-1), daily safety walk-arounds and more.
[VIDEO] Features of the Cat Inspect Mobile App
In addition, users can add ratings, make comments, take and annotate pictures during an inspection. If users are inspecting equipment not listed on their checklists, they can document that equipment and add the information to the form.
[VIDEO] Step by Step How to Use the Cat Inspect Mobile App
Caterpillar anticipates adding more forms and checklists to the Cat Inspect mobile app as adoption and usage of the app increases.
App features:
Checklists are serial-number specific
Subsequent inspection reports list items requiring attention from immediate to normal
Allows typed or dictated notes
Off-line inspections – Internet connection only needed to download/upload or sync inspections
Forward inspections to Cat dealer
Distribute PDF of inspection checklist
Ability to email inspection forms when synced
Sends important alerts to VisionLink
Available in eight languages: English, French, Spanish, Portuguese, German, Indonesian, Italian and Chinese