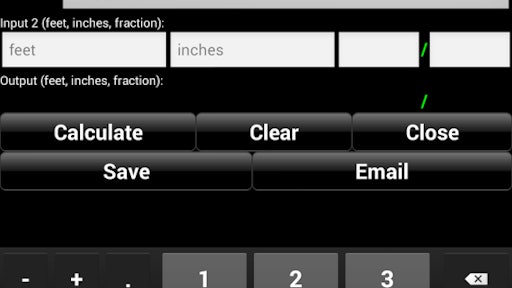 Mobile app: Handyman Calculator
Developer: Kalyani
Cost: Free
Available on: Android devices
The Handyman Calculator is a complete construction calculator with simple inputs for construction professionals or DIY. It helps calculate materials, track time spent, manage to-do lists and saves calculations to notepad.
With over 100 different material and measurement calculators, the app is likely to have just what you need. Plus, it features many convertor options for measurements and math. 
App features:
Time tracking
Managing to-do lists
Save calculator results in a notepad for ordering materials
Calculators include ones for concrete, flooring, roofing, outdoor construction, electrical work and more