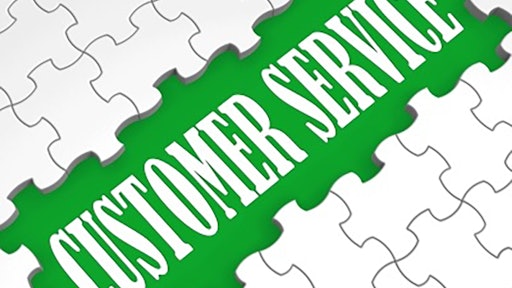 freedigitalphotos.net
Ideally, customer service should inspire us. We feel so much better when we receive good, professional, and caring service. Why shouldn't your customers feel those same emotions?
Think about the last time you received great service. It may be hard to recall. It seems like we receive poor or indifferent service more often because the bad stuff is easier to remember. When you receive bad service, you are more likely to get upset, and the experience, therefore, becomes more memorable.
When you receive poor service as the customer, you have to work harder to get what you want. You become more emotionally involved in the transaction and that emotion is not positive. When you receive that poor service, it stays with you longer and you are much more likely to share the experience with others. Wouldn't it be great to instead have your customers remember great service?
By focusing on receiving and delivering great service, you'll start to realize its many benefits, such as building repeat business, increasing the customer's willingness to recommend the company, and a greater likelihood that customers will spend more money.
So how can you make that difference in the service you deliver? Start with these simple techniques.
Make your customers feel welcome
This starts with your greeting, either on the phone or in person. The greeting should be positive and sincere. It's a good thing when the phone rings or someone enters your location, and you need to convey that appreciation with a smile and upbeat tone.
Read next: The importance of first impressions in customer service
I am not proposing a greeting that is fake or unnatural, just one that delivers the message that you are glad the customer called or stopped in. The greeting should include your name, company name and an offer to assist. It should be professional and confident, like the image you want to portray.
If you are with another customer when someone enters the store, acknowledge his or her presence and indicate that you will be available to help shortly. While on the phone with customers, give them your full attention. Don't place them on hold or talk to other employees/customers while they are on the line.
Show your passion
This follows making the customer feel welcome. You want to make certain the customer knows he or she picked the right place to do business. You need to be enthusiastic and engaged in the needs of the customer.
Read next: Exceptional Customer Service Starts with Confidence
For new customers, make sure you reinforce that they have selected the right place. With existing customers, welcome them back. You want to make them comfortable with their decision to do business with you. People like to do business with professionals that display competency and enthusiasm.
Work to build a relationship
In a transactional sale or rental order you might only have a few minutes to spend with the customer. Make those few minutes count. One of the most effective techniques in building a relationship is to get the caller's name and company name (if applicable). It is very difficult to build a relationship if you don't know someone's name. Once you get that name, use it. Everyone likes to hear their name.
As you are working to build a relationship with the customer, try to find something you have in common. Perhaps you like the same sports team, share a common interest or have children the same ages. Get to know your customer without prying or becoming too personal.
Building relationships with customers can be very fulfilling and profitable. Customers like doing business with people with whom they are comfortable and a great relationship adds to that comfort.
Listen
It is important to ask good questions, be a good listener and focus on the customer and their needs. Some fundamental listening techniques you could try include:
Don't interrupt the customer while he or she is talking.
Avoid doing other things when you should be focused on the customer (i.e., don't read e-mail when you are talking with a customer over the phone).
Be engaged. As the customer is talking, nod your head, maintain proper eye contact and use good body language.
Repeat back to the customer his or her needs.
Make certain your customers know they are appreciated
There are many ways you can show customers how much you appreciate their business. The most obvious is to thank them. Let them know in a sincere manner that you recognize there are other options and you are glad they selected your company
Other ways to show your appreciation could include a follow-up phone call, a small trinket of recognition (maybe a hat with your logo) or simply shaking their hand!
Read next: Consistency is Key to High-Quality Customer Service
Making a difference with the service you deliver needs to be part of your company's culture. You want to be known not only for great products and rentals, but also great service. You want your customers to compare the service they receive from your company to what they receive from your competitors. Set the customer service standard in your market.
In building an exceptional customer service culture, the entire company must participate so it becomes your way of doing business. That is not always easy and requires a commitment to training and change. If your company does not buy-in to consistently delivering legendary service, that should not prevent you from taking that step to making a difference. You will feel better and so will your customers.
*This article was originally published in 2009 and has been updated in 2019.