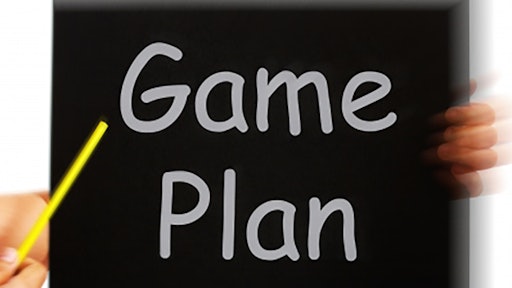 freedigitalphotos.net
When I ask owners and employees to list their concerns regarding their company's customer service, consistency is always among their top three. They are confident they have moments of delivering excellent service, but that is all they are - moments.
Moments, of course, are not good enough. Legendary companies are able to consistently deliver a high level of customer service.
And, if you have multiple locations, the goal of consistency becomes even more challenging. Your company builds a reputation that customers learn to rely on. What is your company's reputation, especially in the area of customer service?
How can you build this consistency so that your customers come to know and appreciate your customer service, regardless of the number of employees and locations? Here are some strategies for building your customer service culture.
Read next: Make a Difference by Delivering Great Customer Service
Set standards
If you want consistency in customer service, you need to first set standards. Employees need to know what is expected of them in regard to delivering legendary service. Here are some examples of standards that you might want to define:
Appearance of your locations
Phone answering practices such as greetings, asking for the sale, etc.
Greeting customers as they enter your facilities
Customer follow-up after a rental return
The more specific your standards, the easier they are to follow. Don't make them vague so that they can be misinterpreted by your employees. For example, if you have a standard that employees should wear a black shirt to work, you might need to be more specific. Can it be a t-shirt, button-down, collared, or does it matter? If it does, then say so.
Don't set these standards in a vacuum. Get your employees' input, and there will be greater buy-in as to the successful implementation of these standards. The standards don't belong to you. They belong to your company/rental store(s). All of your employees must believe in these standards for them to be successfully executed.
Coach your employees
Part of your challenge and responsibility as an employer is to develop and coach your team. Share your expectations for creating a great customer experience. Correct them when they fall short, and praise them when they do well. Remember, everyone in your organization is responsible for serving each customer and ensuring your customers return (and often).
Most company meetings tend to go over operations and technical issues. Make certain you spend time on customer service skills and the importance of being consistent. Talk about the value of a uniform customer experience. This reinforcement will be a key to the ongoing development of your employees.
Read next: Can Customer Service Training Pay Off?
Provide tools to evaluate customer service. Part of your coaching/development strategy should include providing objective feedback in regard to customer service and what your customers are experiencing. Some common tools for providing this feedback are customer surveys and mystery shopping.
Customer surveys come in many different formats. They can be conducted via comment cards, interviews, Web surveys and over the phone. Getting the voice of your customers is critical as you work to refine your culture and standards.
Mystery shops can be conducted over the phone or in person. The phone shops can be recorded and objectively evaluated so you can provide a real example for your staff. When you review the calls, listen for your standards and reinforce the importance of consistency.
Employees need to know they will be held accountable for the service they deliver. In addition, the feedback will be invaluable as you coach and develop your staff.
Reward your employees for delivering legendary customer service. Make heroes of those that deliver great service. Use the positive results from your surveys or mystery shops to recognize your employees. When they do well, don't keep it a secret.
There are many different ways you can demonstrate your appreciation, and they don't have to be expensive. Private and public praise can go a long way. Lunch or time off can also be very effective.
As you look for consistency, consider rewarding your entire team (or branch) when they meet your customer service or sales goals. That pizza party over lunch can foster a lot of good will.
Don't tolerate excuses and indifference. Your reputation is built on many things, including great service. There are many operational challenges that can get in the way of delivering legendary service, but don't let that be a distraction. You are going to have days when the computer is slow; the phone is ringing off the hook; or you are short on equipment.
Regardless of the situation, customers still want (and deserve) great service. Coach your staff to rise above the operational challenges that impact all businesses, and help them to be consistently focusing on the needs of your customers.
Set the example for great service
Your employees will follow your lead. Get out there with your customers and employees, and show them how to consistently deliver legendary service. Show the pleasure you have in working with your customers. Employees will notice your enthusiasm and so will your customers.
Leading the way also means following the standards you have set. Whether you are answering the phone or greeting a customer in your store, always demonstrate great service.
Everyone in your organization is responsible for delivering legendary customer experiences. Your culture and reputation rely on employees being consistent and focusing on the customers' needs. It is through this consistency that you will increase customer retention, build referrals and solidify your reputation as the premier customer service provider in your market.
Barry Himmel is a senior vice president for Signature Worldwide, a Dublin, OH-based sales and marketing consulting company offering customer service training, marketing and mystery shopping services for the equipment rental industry. For more information, call (800) 398-0518 or visit www.signatureworldwide.com.
*This article was originally published in 2009.